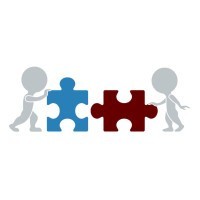 There's an intriguing article in the 7/21/2015 edition of Nonprofit Quarterly (NPQ) (h/t Joe Patti) that examines the bottomless rabbit hole that is trying to evaluate Customer Relationship Management (CRM) options, make a decision, and implement something that resembles what it was you were after in the first place. In short, the author laments about the frustration when dealing with providers and how easily it can be to get sucked into getting a system that provides far more than you need and not really knowing how to use it in order to get what you initially wanted in the first place.
"When you mention that you are looking for a CRM system, people come out of the woodwork offering advice. Vendors, of course—many of them fast talkers who come with hard-sell tactics and a drive to sell you way more than you need or can handle—are sure that what they can offer is exactly the solution you need, never mind that they do not know the size of your budget, the capacity of your staff, or the particularities of your constituent needs. But peers, too, are surprisingly opinionated."
As someone who approaches this rabbit hole from the perspective of a web provider, the intersection where all of these "easily implemented" solutions begin to reveal their true nature, I can attest to the amount of frustration involved with wading through the gauntlet and as it turns out, I was in the process of writing an article on this very topic for ArtsHacker.com when Joe reached out to exchange some ideas on the NPQ article.
Consequently, the NPQ article serves as an excellent introduction to the topic and I highly recommend you set aside some time for it; moreover, take a moment to read Understanding The Relationship Between Websites, Box Office, and CRM Reloaded so you can begin to know which way is north within the greater initialism fog known as IT platforms.