Toward the end of summer, the International Conference of Symphony and Opera Musicians (ICSOM), a players' conference within the American Federation of Musicians (AFM) that represents over 4,000 regularly employed orchestra musicians from 52 professional US orchestras, holds its annual conference and this year's event is in Philadelphia from 8/26/15 through 8/29/15. Traditionally, ICSOM conferences are a way for representatives from each member orchestra to deliver internal reports, conduct a number of educational and training sessions/presentations, and ratify resolutions for internal governance and broader AFM related matters.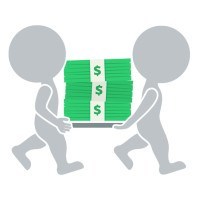 According to the most recent conference agenda available, dated 8/2/15, there will be sessions on public relations, intellectual property rights, mental health, and media agreements but you won't find any topics that address the duty of fair representation as it applies to substitute parity and equal work for equal pay.
Back in February, 2015 we learned that equal work for equal pay is a third-rail topic for ICSOM. At that time, ICSOM declined to discuss why an increasing number of its member orchestras have ratified agreements that contain substitute disparity terms nor were they willing to provide statements about whether or not their organization has ever addressed the topic in any past conferences or via an article in their quarterly newsletter, Senza Sordino.
And since the 2015 ICSOM conference agenda is labeled as a draft and subject to change, I contacted ICSOM chair Bruce Ridge to see if there were any plans or internal discussion on the potential for including a session on the duty of fair representation as it applies to substitute parity and equal work for equal pay by the time the conference begins on 8/26/2015.
Unfortunately, Ridge failed to respond or even acknowledge the questions.
Consequently, it appears that the inertia of substitute disparity will continue unabated by any formal effort within the ranks of the AFM's oldest player conference to marginalize or reverse the trend.