Customer Relationship Management (CRM) systems seem to be a popular topic this season; in July, 2015, Nonprofit Quarterly ran an article that discussed the rabbit hole that is evaluating and identifying CRM proposals (which we examined here) and the 8/12/2015 edition of DestinationCRM.com published an opinion piece by a CRM CEO lamenting the lack of providers in that field which offer nonprofits solutions they really need (h/t You'veCottMail).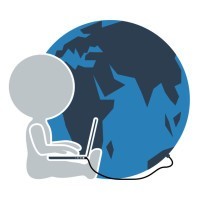 The latest article, written by Virtuous Software CEO, Gabe Cooper, blasts mainstream CRM providers for failing to provide solutions that provide the sort of data tracking and reporting that nonprofits require; specifically, Cooper asserts that the sales-centric design of most CRMs limits a nonprofit's ability to effectively maximize revenue and produces higher development costs for groups attempting to modify systems toward those goals.
The needs of the modern charity have changed just as much as the software industry in the last two decades. Unfortunately, charities are often asked to shoehorn their needs into archaic donor management systems or traditional CRMs built for sales instead of generosity…Their software can no longer afford to see donors as "leads" or "transactions"; instead, they must focus on the personal passions of each giver.
Cooper goes on to list five areas where CRM providers should focus in order to better serve nonprofits:
Generosity-specific predictive data analytics.
Giver-managed relationships.
Completely removing the "sales" paradigm.
Open APIs and integrations.
Increase efficiency and decrease overhead.
Each point is entirely salient and deserve a hearty "huzzah!" but the latter two are far more involved than most nonprofit orgs tend to realize, but perhaps more important, this is where they tend to get caught in the crossfire of development costs. On one hand, providing open API's and integrations is a necessary, but small part of the solution; and even for CRMs that do meet this threshold, the actual cost to integrate with box office, e-commerce, and general web functionality is far more expensive than it should be because CRM providers tend to avoid creating connectivity apps, which provide a type of turn-key integration with other providers.
A good example is creating a connectivity app, such as a WordPress plugin or, even better, a Zapier app (known as a Zap) that integrates with a variety of web, e-commerce, email marketing, payment processing, event ticketing, social media, and accounting providers (such WordPress, WooCommerce, MailChimp, PayPal, QuickBooks, Magento, EventBrite, Gmail, Drupal, and more).
Instead, what typically happens is each of those individual providers may offer an API but they offload both one-off and legacy development costs onto end-users in order to get these systems working with one another.
In a very real sense, multiple nonprofits end up paying for exactly the same thing over and over again when something like a Zap or WordPress plugin would save tens of thousands of dollars and make the respective provider that much more valuable to potential nonprofit end-users.
Look at it this way: would you opt to use a CRM that required $10,000 in custom programming or one that might have 1% higher annual license fee but an extensive Zap that integrates with dozens of the most popular providers (not to mention dozens of lesser known counterparts)?
As a web provider that specializes in performing arts organizations and individual artists, I can say that one of the more influential factors in determining which platforms we use and recommend are not just a well-documented API and extensibility but ongoing efforts to develop connectivity apps that decrease up front and legacy end-user costs.
So yes, Cooper's five points are all spot on but shrewd and forward-thinking arts orgs will take the effort to go the next step and look for providers that offer an API wrapped inside a fat custom development invoice.