Mark MacNamara published an interesting interview with Louisville Orchestra music director Teddy Abrams in the 8/26/15 edition of San Francisco Classical Voice where the conductor advocated for a full time composition staff within existing Us orchestra organizational structure.
"All major arts organizations should not only have musicians on staff but there should also be a department of composition; people who are composing for the moment…Just imagine the difference if symphonies provided — with each position for, say, a principal flute or a section second violinist — if there were an equal number of positions for composers. Granted that might be a huge expense. But think of the effect."
Even more interesting is MacNamara's follow-up question asking how performing arts organizations would fund something like this, to which Abrams purports adding dedicated fundraising professionals.
"…when you demonstrate that that's really important, and somebody makes an effort to carve that out, and fundraise at a very intensive level."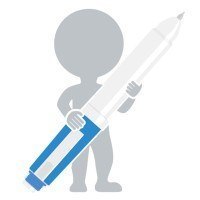 But what's genuinely fascinating about this topic isn't the related costs (although those undeniably rise to the level of show stopper), but how composers would fit into the existing organization. As of now, the most common way to incorporate composers is via the composer-in-residence model, which provides payment for composition services and deliverables over a set period of time.
Music directors and executive administrators serve as the primary gatekeepers in this system in that they exert the most control over which composers are offered a residency, how long it lasts, and related terms; but even then, they are only made available when funding and motivation exists.
As a result, composers have comparably little influence within this system and the ideas presented by Abrams simply expand on that existing model.
Interestingly enough, this very topic was part of a panel discussion led by NewMusicBox back in 2006 as part of that organization's Orchestra Summit
program. The panel consisted of six individuals, each representing a different stakeholder group involved with the creation, programming, and performance of new orchestral music.
Christopher Theofanidis, an award-winning composer and professor of composition at the Peabody Conservatory at Johns Hopkins University in Baltimore and the Juilliard School in New York City.
David Lennon, then president of New York City's Local 802 AFM.
Jennifer Bilfield, then president of Boosey & Hawkes Inc., one of the larger publishers of music in today's orchestral environment.
Henry Fogel, then president of the American Symphony Orchestra League and former president of the Chicago Symphony Orchestra.
Robert Levine, principal violist of the Milwaukee Symphony Orchestra and also president of the Milwaukee Local 8 of the American Federation of Musicians.
Gerard Schwarz, then music director of the Seattle Symphony and principal conductor for the Eastern Music Festival in North Carolina.
The discussion itself tackled a number of contentious issues and sparked several debates between panelists. I had the privilege of moderating the discussion and you can still find the original video at newmusicbox.org, albeit via an embedded video player that doesn't always work with contemporary browsers, so you may have difficulty watching the video. Fortunately, you'll also find a complete transcript of the conversation, a genuine luxury by today's standards thanks to the efforts from the panel's organizers,
Molly Sheridan and Lyn Liston.
Of particular note is page two in the transcript where the issue of composer representation gets introduced.
McManus: So here [is] the really interesting point where all this is leading: there's already a structure within orchestras that allows for collective representation and that's the collective bargaining agreement that the musicians use to negotiate with management and the board. Why isn't there a composer within their CBA?
I won't spoil the surprise so you'll need to read the panelist's responses firsthand but what I will say is I recall being struck by the amount of resistance to the idea and how quickly the discussion moved right back toward existing models that rely on existing gatekeepers.
Surprise! Full Time Composition Staffs Already Exist.
It is worth pointing out that a well-entrenched model within the US where large budget performing arts organizations maintain a regular compliment of full time composers and arrangers already exists: the United States military bands.
These positions have been in place for decades so there is ample data to research for anyone genuinely interested in exploring similar structures within the orchestra field. In fact, here's a job description for a recent opening within the US Army Field Band; and don't let the position's "Arranger" title fool you, there is plenty of composing going on.
In the end, this is an excellent conversation but it is important to remember that it's been around for some time.