Although we've already been following two brewing labor disputes at smaller and mid-size budget orchestras, that doesn't mean there isn't any negotiating going on among their larger budget peers. Indeed, the majority of larger budget orchestra master agreement expiration dates correspond with the very end or very beginning of their respective season so a quick look at the calendar should tell you that we are rapidly approaching crunch time for those groups.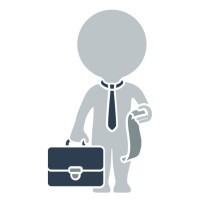 Ideally, an orchestra and its musicians will attempt to reach an agreement in advance of their expiration date but ever since the onset of the economic downturn, it isn't unusual to see groups go one to several weeks past that date.
In and of itself, that is not reason for undue alarm since more often than not, that interim period is governed by some sort of play and talk scenario so rehearsals and concerts can unfold as planned; but as we examined on 9/10/2015, one of a few other less palpable options can unfold such as the employer enforcing a new contract or either side initiating a work stoppage.
All things being equal, there are fourteen large budget orchestra and opera organizations with collective bargaining agreements set to expiring from June through September, groups marked with an asterisk have expired agreements while those marked with a plus have already reached a new agreement.
Chicago Lyric Opera 6/30/2015*
Chicago Symphony 9/13/2015*
Cincinnati Symphony 9/13/2015⁺
Cleveland Orchestra 8/30/2015*
Columbus Symphony 8/31/2015⁺
Dallas Symphony 8/31/2015*
Florida Orchestra 8/31/2015*
Fort Worth Symphony 7/31/2015*
Grand Rapids Symphony 8/31/2015*
Milwaukee Symphony 8/31/2015*
New Jersey Symphony 8/31/2015*
Philadelphia Orchestra 9/13/2015*
San Antonio Symphony 8/31/2015⁺
Utah Symphony 8/31/2015⁺
As for groups with expired agreements that have not secured a play and talk arrangement, the first scheduled rehearsal will serve as the initial threshold for a potential work stoppage (a lockout or strike). For many, that first scheduled service will occur anywhere from this week through the beginning of October.