One area where social media has blogs beat is facilitating discussion; case in point, I posted a question to friends and colleagues yesterday via Facebook soliciting insight on an artistic programming related question and the replies that came back were as thoughtful as they were thought provoking.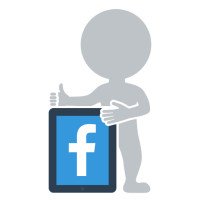 The discussion thread is fascinating thanks to the diversity of perspectives; artists, managers, listeners, conductors, etc. and it never ceases to amaze me how deep passions run on matters related to programming.
There are enough replies that it simply isn't practical to obtain everyone's permission to republish here so instead, I'm going to invite you to drop by the thread and enjoy it there firsthand. You do need a Facebook account to participate but it is set to public consumption so you should be able to see most, if not all, of the conversation.
If you're wondering exactly what the topic is about, you'll have to stop by the discussion thread to find out; after all, who doesn't like a surprise!