Since launching Venture Arts Incubator* last July, a number of applicants have discovered that coming up with solid idea is sometimes harder than they initially imagined. At the same time, there have been some genuinely inspired ideas as well but some recent conversations with colleagues have inspired me to begin compiling a list of business ideas that we already believe some degree of need exists but has yet to see a successful effort to capitalize on opportunity and develop a solid market.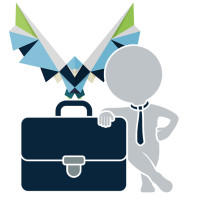 To that end, there are two segments that come to mind: online music journalism and the niche accessories market. In both cases, although there have been numerous attempts, there are very few that stand out as real success stories in that they mature into producing steady revenue streams.
Although the revenue streams for both segments are very different, some of commonalities include how the business interacts with its consumer along with ongoing service and support. In a nutshell, traditional providers in those areas are filled with frustrating experiences for the consumer but they keep coming back, often begrudgingly, because of the quality of the content or they have a need for those goods and in both cases, there are few (or no) other alternatives.
In the case of music journalism, I can think of a number of individuals capable of generating a steady stream of engaging content but they lack the ability and/or resources to develop a sophisticated, elegant delivery system capable of generating both passive and active revenue streams. As for the niche accessory market, it's a similar problem but with an added twist of becoming overwhelmed with just how much time and effort is involved with providing genuinely exemplary service and support.
Having said all of this, it is still surprising to me that out of the applications that have come in, there are none in either of those categories.
So who's going to be the first?

About
FAQs
Apply
*an incubator an accelerator exclusively for businesses that cater to the arts field.