Several weeks ago, we examined the value of improving workplace satisfaction within the orchestra field via grassroots efforts; specifically, increasing the quantity and frequency of reviews from arts administrators and staffers about their respective institutions at GlassDoor.com.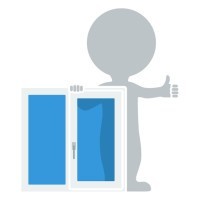 Since then there has been a noticeable increase in reviews with 10 new entries at seven orchestras. Of those, four reviews were for groups that only had reviews from 2014 or older so the recent additions are even more valuable by bringing more groups into a recent timeframe.
This is a great trend and although 10 reviews may not seem like much, it's a sharp increase over past performance which means the more this trend continues, the better.
Work for an opera org and feeling left out? No worries, GlassDoor already has a number of entries for opera organizations, there are currently 10 with at least one review from 2015 and perhaps unsurprisingly, the average satisfaction ratings for this cross section were nearly identical to their symphony orchestra peers.
Following Up On Our Original Fun
Along with orchestra employers, we took a quick look at service organizations and musicians unions and although the latter groups had no new reviews, the League of American Orchestras had a very recent review from October 10, 2015 that contributed to the organization holding steady at an average score of 2.1/5.0. There were no entries for Opera America.
Looking Ahead
These changes are very encouraging; as such, it is more important than ever to continue in this direction in order to begin implementing positive change by making sure more orchestra managers are aware that something like GlassDoor.com exists and can be used by both current and former employees.
Granted, there are certainly critics of services like GlassDoor.com, which allow members to post review content anonymously, but some Google sleuthing turns up more favorable reviews than not.
We'll check in again in a few months to see what's new; in the meantime, be sure to participate by leaving your own reviews and encouraging colleagues to do the same.