I'm en route today to Salt Lake City for the 2015 National Arts Marketing Project Conference (#NAMPC) where I'll be integrated into several areas of the conference: leading a panel on Developing Google Analytics Skills, providing one-to-one coaching on Inking The Right Deal: demystifying web, CRM, ticketing, and email marketing RFPs, and hosting a Dine-Around event (tonight!) with the discussion topic Understanding The Relationship Between Web, Ticketing, & CRM. In addition to being a great stand-alone topic, tonight's Dine-Around will also serve as an excellent precursor for the One-to-One coaching on Sunday.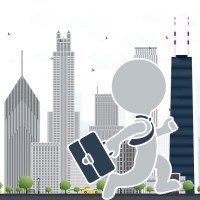 If you're attending the conference please be in touch to say hello, talk shop, or schedule a time to chat about The Venture Platform or a consulting project. For any group interested in becoming a Venture user, be sure to ask about a special incentive just for those attending NAMPC; you can connect with me via any of the following:
Text: 708.990.0408 (texting is better than calling as the conferences are usually pretty loud and cell reception can be spotty)
Email: drew@VentureIndustriesOnline.com
Twitter:
@VentureTweets or @Adaptistration
If you're not able to attend you can still follow along thanks to their long running practice of hastagging the daylights of the conference as a whole via #NAMPC and each individual session via their respective hashtags, but the one you really want to mark on your calendar is the #ClickClickDone session which begins at Sunday, 9:00am MT.
I'll also release copies of the presentation and associated goodies (my fellow presenters and I have one particular special treat in store via the latter) after I return to Chicago early next week.