#NAMPC 2015 was a fantastic conference and you can expect a round up post coming soon via ArtsHacker as a joint article with my co-presenter and ArtsHacker contributor, Ceci Dadisman. As for today, I'm in the normal sort of catch-up mode after being away at the brain etch-a-sketch shake that is a conference; as such I want to point out two articles of note that deserve your attention.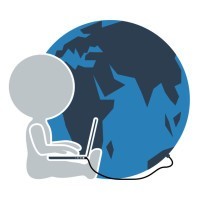 (Purportedly) Sleazy In Seattle: Howard Sherman posted an article on 11/2/15 (h/t You've Cott Mail) that just goes to show that no matter how many people play by the rules, there always seems to be a bad apple around to spoil the bunch. Long story short, a critic in Seattle was apparently attempting to sell one of his two comp tickets received for the purpose of writing reviews to someone that would serve as a "companion." Other outlets have picked up on the situation and go so far as to identify and name the critic in question.
One Step Closer To Acknowledging Overhead: Joe Patti published a follow-up article on 11/9/2015 about the issue he's been covering vis-à-vis recent changes in Federal regulations that account for nonprofit overhead expenses. As Patti acknowledges, this may not seem like a terribly sexy topic but it is one of those things that holds a tremendous amount of influence on how government grants can be used and, hopefully, begin moving private foundations in the same direction.