The 11/21/15 edition of the Philadelphia Inquirer published an article by Peter Dobrin that paints a dreary picture for the Philadelphia Orchestra Association's (POA) future. In short, and contrary to a stream of public relations messages from the POA to the contrary, the organization continues to struggle reversing the downward revenue spiral that prompted their 2011-2012 bankruptcy.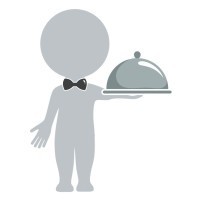 In his routine style, Dobrin walks readers through the grim finances and does a good job at probing into the reasons behind post-bankruptcy shortfalls with questions to the POA's executive leadership, Board Chairman Richard B. Worley and president and CEO Allison B. Vulgamore.
What's fascinating is more often than not, the response from those individuals when asked about existing shortfalls in ticket sales and annual fund giving or plans moving forward amounts to shoulder shrugging.
"I don't know if it's because the audience isn't here, or the audience is here and we don't know how to reach them," Worley said at the gathering of [POA stakeholders].
Although the POA has slashed administrative expenses and instituted a hiring freeze on open positions, Vulgamore outlined an institutional vision that would require a sharp uptick in those expense areas if the organization is to have a reasonable shot at successful implementation.
Vulgamore suggests a future that will be much more heavily educational, and that might find the orchestra less frequently in Verizon Hall. She envisions the possibility of a portable stage…that would go to audiences, rather than depending on audiences to come to it…"Does that mean we would do less subscription [concerts in Verizon Hall]? I don't know. Does that redefine the work we do at some of our venues? It might, if it's exciting to all the partners. For me programmatically it's not just the obvious – which is, is there a different way to earn money using an orchestra?"
For an institution that marked its post-bankruptcy path with a combination of bridge funding and an expanded austerity driven expense structure, launching new and lightly researched artistic driven earned income programs that mimic the higher risk and upfront cost structure of a traditional startup business is not unlike the string of short-sighted earned income and capitalization initiatives the POA listed as reason for filing bankruptcy in the first place.
Dobrin's report ends with a reference to the recently launched strategic planning initiative being led by consultant Michael Kaiser (which we examined in detail via an article from 10/14/15) but even then, there is a distinct lack of clarity regarding how the POA will even handle those findings.
What that means precisely hinges on Kaiser's report and the orchestra's willingness to accept its conclusions and act on its recommendations…"[Kaiser will] be building on strategic planning that's been here. It's just not been funded." Still, [Vulgamore] said the arrival of his "independent voice" was well-timed. "I think he can have more influence now."
That's an intriguing quote, it indicates a level of expectation that the Kaiser led strategic planning process will deliver findings that support diverting existing and/or generating new revenue for initiatives already defined, but have yet to be implemented.
It will be fascinating to watch what transpires if Kaiser's involvement finds a different path.