Have you been to the Google Cultural Institute yet? If not, you're missing out on some very impressive first gen technology designed to create what Google calls "virtual exhibitions" that includes a live performance of Philadelphia Orchestra performing In The Hall of the Mountain King onstage at Carnegie Hall.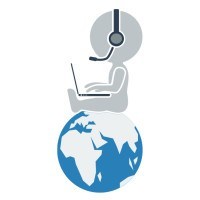 All in all, it's pretty fun and holds some real promise as technology and opportunities improve. There are a few annoyances such as the terribly dramatic (not in a good way) and the lack of fast forward/rewind during the playback but those are indeed minor gripes and don't really detract from the overall enjoyment.
I recommend Camera 1 and 3 as the camera angles of choice, albeit turn the latter camera's viewing angle around 180 degrees as there's nothing more enjoyable than watching the entire brass section sit patiently through several minutes of rests. At the 1:00 mark, flip over to Camera 1 and turn to the right to get your mallet on with (who I believe) is principal timpanist Don S. Liuzzi.
You could turn the camera around and watch Nézet-Séguin but really, it's far more entertaining to watch the players.
<fingers_crossed>Personally, I can't wait for the ability to zoom in and listen to a musician's inner dialog during these performances.</fingers_crossed>
You couldn't charge enough for that ticket.