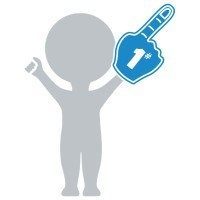 It is always gratifying to learn that others find value in your work, to that end, I'm very pleased to share the news that the Click.Click.Done. Developing Your Google Analytics Skills session at the November 6-9, 2015 National arts Marketing Project Conference in Salt Lake City, UT was ranked as the #1 session among session attendees!
Working alongside fellow presenters and ArtsHacker contributors Ceci Dadisman and Marc van Bree, the session was designed to be a very hands-on type of experience where attendees put lessons into motion in real time.
I published an article at ArtsHacker with all of the attendee feedback alongside additional info but here are a few of the highlights:
Google Analytics with Drew, Ceci and Marc was far and away the most useful in terms of "we are going to teach you a useful skill" – the practical application is a nice complement to all of the big ideas and data.
Drew McManus- Brilliant analytic mind and yet knew we're not natural analysts and that we learn from doing, not just listening.
Click, Click, Done! – NOW I get Google Analytics! Lots of great tools that can be started immediately. Looking forward to Click, Click, TWO at a future conference.
Ceci Dadisman, Drew McManus, Mark Van Bree – smart, capable communicators sharing relevant information at a good pace and fit a lot of quality info into an hour, website was huge bonus.
Click. Click. Done. was one of the most informative and well broken down presentations I've ever attended. They made Google Analytics accessible even for someone who hates numbers!
Read The Article At ArtsHacker.com