If you're a MailChimp user (quite a few of arts organizations and artists are) you'll want to make sure you didn't miss a tiny but important upgrade they recently made to their RSS campaigns in the form of improved image handing.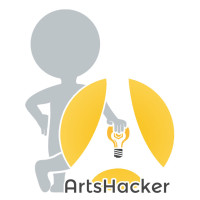 In short, MailChimp has never done a great job at resizing images to fit inside the email campaign's template. Quite often, image widths are larger than the maximum template width thereby forcing the image outside of those margins.
As a result, the email campaign messages would look horribly substandard but fortunately, that's one large step closer to being a thing of the past.
I published an article at ArtsHacker.com about the one very simple change needed to a campaign's settings in order to begin using the new feature inside existing RSS campaigns and although the new functionality comes with a caveat (spoiler: it won't work with Outlook email clients), I have another ArtsHacker post that walks you through how to deal with that shortcoming via some custom CSS.
Read The Article At ArtsHacker.com