On 12/19/2015, a Hartford Symphony Orchestra (HSO) spokesperson was quoted in an Associated Press article saying that the orchestra's board is considering shutting down operations at the end of January, 2016 if they are unable to reach an agreement on a new collective bargaining agreement (CBA) with their musicians. At the time, there were no additional details regarding what that meant and since the phrase can cover everything from a work stoppage to liquidation bankruptcy, I contacted the HSO in order to find out more.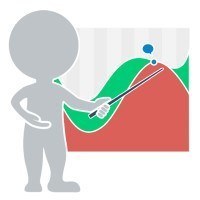 I reached out to Steve Collins, HSO Director of Artistic Operations & Administration, and requested clarification on what course of actions were being referencing when the institution declared it would shut down. For example, is it a notice of intent to institute a work stoppage by locking out the musicians, imposing a new agreement, filing for either Chapter 7 or Chapter 11 bankruptcy, or something else?
"All options are being evaluated, said Collins. "Our goal remains to reach a satisfactory negotiated agreement with the AFM as soon as possible."
I followed up with a request for additional details as to what the HSO considered a satisfactory agreement. In previous statements, they have defined this loosely as "solv[ing] our financial crisis with a long-term solution." The current response was equally generic.
"We need to adopt a business model for the HSO that is supported with balanced budgets created in very real terms and with wide spread community buy-in," said Collins.  "A new collective bargaining agreement aligning the HSO with community resources is an integral part of this business model."
When pressed for additional details, Collins stated that he was unwilling to accommodate the request due to what he defined as being "actively in negotiations" with the musicians.
As it is, the HSO has been actively engaged in negotiations with their musician employees since the beginning of 2015, yet that did not prevent the organization from publicly issuing the shutdown statement. Consequently, I asked Collins how that period of time differed from the week I submitted my request for details as the only circumstance that would legitimately facilitate a non-answer would be a mutually agreed upon media blackout.
Collins opted for what might be best defined as a cagy reply.
"…there are myriad legal and financial issues in play as our situation unfolds," said Collins. "With these factors in mind, and respecting the privacy of negotiations, I must decline to provide further details at this time."
Since there is no media blackout, Collins' reply projects an approach that is closely aligned with one particular old-school labor dispute tactic: fearing fear itself.
Negotiation Psychology 101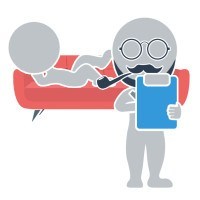 The fearing fear itself approach relies on the assumption that individual stakeholders who feel they have more control over their condition are apt to feel less fear than those who feel they have less control. As such, the goal of fearing fear itself is to disrupt feelings of control and when applied to orchestra labor disputes, one of the go-to tools in that kit is the threat of bankruptcy.
Coupled with a vague implementation deadline, the threat of such drastic action becomes distinct from something along the lines of an action with a deadline that holds no mystery, such as musician stakeholders declaring they will strike an opening gala.
In order to capitalize on the specter element, the textbook response is to deflect requests for details, both inside the direct bargaining environment and from outside sources. Failing to do so risks falling short of maximizing impact vis-à-vis letting the opposing stakeholder's imaginations do your work for you.
When leveraged to its full potential, this tactic will dig the opposing stakeholder group out of entrenched positions to accept most, if not all, proposed concessions.
Having said that, this approach is far from foolproof and can be readily countered by embracing the threat.
Outlining The Bigger Picture
It is important to keep in mind that during labor disputes, both parties become embroiled with tunnel vision in that it isn't uncommon to see them use public communication as a vehicle for implementing bargaining tactics.
In the case of the HSO's shutdown gambit, a direct request for clarification was met with textbook deflection. And although a shutdown of any measure is not something to dismiss offhandedly, there is a vast gulf between concern over a lockout vs. liquidation bankruptcy.
Fortunately, there are additional methods for uncovering necessary details and one intriguing byproduct of the request for information made to Collins was a mutually exclusive reply from the HSO's primary steward of public trust, Board Chairman, Jeff Verney.
Verney's response expressed a desire to "make sure [I] had the facts and at this stage of the game [he] would rather over-inform than under-inform."
Hi Drew,
I'm Jeff Verney, Chairman of the Board of the HSO, and I want to thank you for your interest in the HSO. This goes beyond the questions that you asked but I wanted to make sure you have a detailed understanding of the situation that we're in.
First, as I'm sure you know, the way that symphonic orchestras are financed is that revenue comes in through ticket sales (which comprise less than 50% of the total revenue) and what is called contributed income which includes annual individual, corporation and foundation gifts/grants. The problem that the HSO faces is that our expenses have exceeded our revenues by about $1.3 million/year for the past decade. To bridge the gap, we've borrowed money, have drawn down unrestricted endowment funds, and have had "angel" donors help us close the gap in a given year. Unfortunately, we've hit the maximum on our line of credit, we only have about $1 million of unrestricted endowment left after paying off the line of credit, and perhaps most importantly, our "angel" donors have said they are unwilling to continue to help us unless we fix the structural deficit that we have experienced.
Since 2008, the HSO has reduced our overall expenses by 26%, we've reduced our administrative staff by 60%, and we've been able to raise between $2 – $3 million per year from our generous donors as contributed income. At the same time, the guaranteed payment to the musicians has only decreased about 7%. And this is one of the issues we're trying to address in the contract negotiations with the union/musicians. Our wonderful musicians, whose work with the HSO is part-time, perform about 260 hours of work per year (about 6.5 weeks of work – they also have many other jobs in addition to their HSO work). This is the amount of work the market will support. However, we are required to pay some of our musicians for 450 hours of work under the existing contract. We simply can't afford to pay people to not work, especially when the market no longer supports the level of services that were available many years ago as I describe below.
To add a little more context (and I hope you don't mind the depth of detail in this email!), Hartford, New Haven, and Springfield all have symphonies. The three cities are surprisingly close in many demographic areas such as total regional population size, education levels, household income levels, etc. But from a symphony perspective, things are quite different. New Haven and Springfield have budgets that are less than half of the HSO's current budget, and the payment guarantees to the musicians are for about 100 hours per year. The cause of the difference between the HSO budget/guaranteed services and the New Haven/Springfield budgets/guaranteed services is that the current construct of the HSO contract was written back in the day when we had a ballet, an opera, and we could teach in schools during the school day (which we no longer can do because of the Common Core curriculum). Thus the level of work that we thought we could provide the musicians was much higher then than it is now. So what we're really trying to do right now is work with the union/musicians to come up with a contract that reflects what the market will bear in 2015 (and beyond).
Bottom line, our hope is that the union/musicians will work with us to come to an agreement that reflects the demands of the current marketplace and provides a stronger financial foundation which meets the expectations of our "angel" donors who will then resume their support of the HSO but by helping us build an endowment, rather than funding a deficit. But if we can't come to agreement, we simply won't have the money to sustain operations for much longer. And as Steven has said, we are looking at all options but obviously our overwhelming preference is to come to an agreement with the union/musicians that the current market will support.
Anyways, Drew, I'm sure this is way more information than you needed but I wanted to make sure you had the facts and at this stage of the game I would rather over-inform than under-inform. But please rest assured that me, the Board, and the HSO management team is doing everything we can to try to resolve this situation. Thank you again for your interest in the HSO.
I hope the holiday season is treating you well,
Jeff
In addition to whole-heartedly agreeing with Verney that being over-informed is a good thing, I responded with 14 follow-up questions to help clarify the shutdown threat along with elaborating on some of the additional items referenced in his response that appear to be at the crux of the dispute.
At the time this article was published, neither Verney nor Collins have responded to those follow-up questions.
I invite you to return for tomorrow's article, which will examine those follow-up questions and how they determine within a reasonable degree of certainty where the HSO shutdown threat falls within the potential options examined in the article from 12/28/2015. We'll also examine some of the unique variables within this dispute that could influence how negotiations unfold.