What a treat to see Morikami Museum and Japanese Gardens' website was selected as one of EveryAction.com's Top 100 nonprofit websites. A creative firm that specializes in nonprofits, EveryAction selected Morikami's website alongside groups with substantially larger budgets which included the Word Wildlife Fund, Gates Foundation, Red Cross, NPR, MoMA, American Cancer Society, Planned Parenthood, and Change Org. As such, it's a real thrill to see Morikami's Venture Platform designed and powered website be included in the All Around Champs division.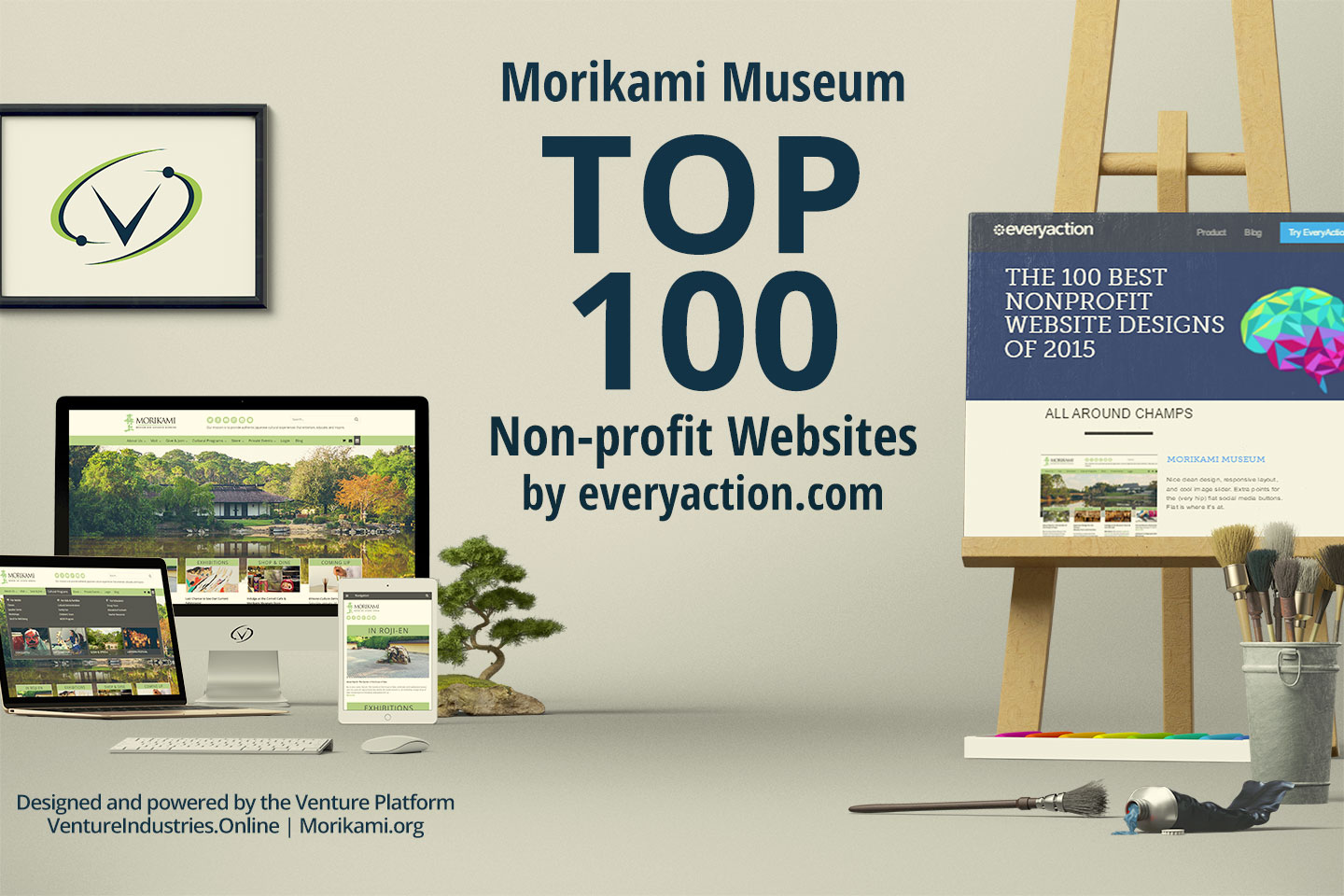 Regular readers might recognize Morikami's name from a pair of posts published here at the time their website was being developed: Thinking Responsively Part 1 and Part 2. The articles were used as an example to help orchestras to not only understand but implement the fundamental principles of responsive web design via real life examples.
As it turns out, Morikami's responsiveness was one of the elements that stood out in EveryAction's review where Morikami ended up as one of the All Around Champs picks.
Jack of all trades, master of – well, all of them.  These sites might not have the innovative features of the creatives, but they boast design prowess, responsiveness, and just about everything else you need for a nonprofit site that truly rocks.

[Morikami.org features a] nice clean design, responsive layout, and cool image slider. Extra points for the (very hip) flat social media buttons. Flat is where it's at.
You can learn more about Morkimaki's web design at their Venture user portfolio plus you can get a firsthand look by visiting the site at morikami.org.