Shortly after his announcement to switch things up, Thomas Cott published an absolutely fantastic resource list and if you haven't seen it yet, then you're missing out.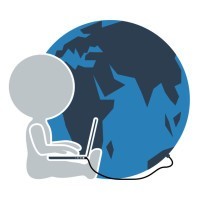 You can read the online version or for the sake of simplicity, I've pasted the full list below. But Cott's list got me thinking about just how long it has been since I took a good look at Adaptistration's blog roll and a quick scan tells me it is in need of updating.
Fortunately, Cott's list will be a good place to begin but just in case you find something missing from either resource, there's a special form you can use to submit an outlet, just look for the "submit your outlet" toggle.
THOMAS COTT'S LIST OF ARTS NEWS AND COMMENTARY SITES
NEWS AGGREGATORS
MAINSTREAM MEDIA
BLOGS