It has been just over eight months since we last examined the court battle between the Buffalo Philharmonic Orchestra (BPO) and their former principal oboist, Pierre Roy. After losing an arbitration over his dismissal, Roy sought to overturn the decision in federal court but according to an article by Dan Herbeck in the 2/16/2016 edition of the The Buffalo News, the judge refused to overturn the decision.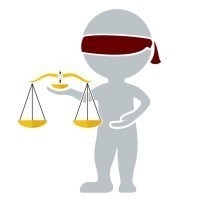 Although the decision doesn't come as a surprise, it is sad to see that the field hasn't made much, if any, substantive progress on improving human resources (HR) practices capable of marginalizing potential issues such as the BPO/Roy ordeal.
We examined this issue in detail via an article from 6/1/2015 titled How To Ruin Your Career in 10,000 Words Or Less or Why The Orchestra Field Needs To Take HR Seriously and since then, there has been little to no focus on professional development or increased discussion inside the field's primary service organization, The League of American Orchestras.
The League's 2015 summer conference didn't include much and their Learning & Leadership Development online resource lists lump HR issues in with Finance and even then, all but one item is geared toward the latter.
For now, I'll simply reiterate what I wrote back in 2015:
The BPO/Roy ordeal could (and should) serve as a rallying cry for the philanthropic community to begin funding efforts with the goal of improving the nonprofit orchestra workplace environment by encouraging orchestras to create and implement quality HR indoctrination material.

Although it certainly won't prevent situations like the BPO/Roy ordeal, it would go a long way toward marginalizing these incidents thanks to educating both artistic employees, staff, and executive administrative and artistic leadership on acceptable behavior.
Perhaps unsurprisingly, the BPO offered no comment to the latest Buffalo News article and Roy reportedly had nothing but "crudely worded criticism for The Buffalo News and a BPO attorney during a brief telephone interview."
Regardless whether or you're familiar with the BPO/Roy case or not, Herbeck's most recent article provides an excellent overview of specific instances that led to Roy being fired and why those issues were upheld by the court. If nothing else, it's a good resource for learning more about the sorts of behaviors that have no place inside a professional workplace.