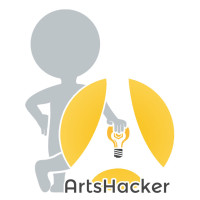 Sometimes, work is just downright fun and one one aspect that never gets old is introducing clients to Google's Device Mode feature inside their Chrome browser. It's such a remarkably useful and impressive tool that it never fails to come across like discovering fire. At the same time, it's one of those things that you would likely never know about unless someone pointed out.
I published an article about this feature in a July, 2015 article at ArtsHacker but in the wake of some major updates Google recently put in place for this tool, it was high time to publish an updated version pointing out some new features and showing where others have been modified.
In addition to covering those changes, I also included a section illustrating how you can use your Google Analytics account to help determine which devices to include in the new customization Device Mode viewing list.
Read The Article at ArtsHacker.com