It's good to get out of the office when the opportunity presents itself and this Thursday, I will have the pleasure of joining Columbia College Chicago's Marketing Technology students as a guest lecturer to speak some geek on Google Analytics.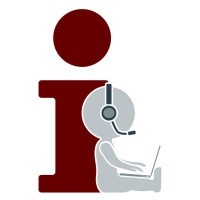 While preparing for the course, I dawned on me that since this is a marketing technology course, why not do something fun and cool with…you know…technology.
So instead of the tried-and-true presentation slide approach, I designed a microsite to contain the content and provide students with a far more dynamic resource during the lecture and related activities.
The site is an offshoot from the companion microsite idea that ended up being a gargantuan hit at the 2015 National Arts Marketing Project Conference and although I'll know more after Thursday, it feels like a very good fit for this purpose.
It's been a great deal of fun preparing for the lecture and I'm certain that quite a bit of the content will make its way into one or more ArtsHacker articles, so until then, let's just leave off today's post with this teaser.