There's an intriguing article making the rounds from the 4/9/2016 edition of The Guardian. As part of their "What I'm really thinking…" series, the article was written by an anonymous orchestra musician who paints a remarkably bleak picture of what it is to be a professional orchestra musician.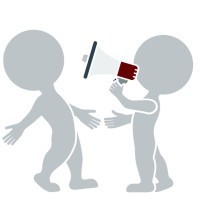 Granted, some of the pressures described in the article seem unique to the author and not really applicable to the musicians as a whole ("I was forced to learn my instrument by abusive parents who thought classical music was posh"…wow). But the bulk of the post recounts a grim workplace environment that musicians and managers alike are far too familiar with.
If nothing else, the The Guardian's article succeeds at underscoring the need for improved focus on workplace satisfaction, a topic examined here on a regular basis over the years but the field, as a whole, routinely ignores.
What do you think, is the article just a load of over-the-top bitching, is it indicative of very real problems, or is it something in-between?