Although they have been around for more than a decade, podcasts have proven to be one of those digital mediums with sticking power. But if you don't know how to go about creating and distributing your content, you can end up with a great idea that may end up doing more harm than good.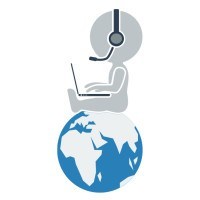 Fortunately, ArtsHacker has been publishing a three-part series on how to go about podcasting the right way. Written by guest author Jason Heath, the first two articles are available; Part 1 covers everything you need to know about hardware while Part 2 goes into an equal amount of detail about software considerations.
With more than 1.2 million downloads of his Contrabass Conversations and experience that covers nearly the entirety of podcasting's history, Heath brings a wealth of experience to the table. But what really makes the series useful is Heath's friendly approach that doesn't rely on overly complex technical jargon.
Moreover, he presents a variety of options on how to get the job done. Whether you are super budget conscious or have resources to consider the higher end options, you'll get all of the bases covered.
Read Part 1: HARDWARE
Read Part 2: SOFTWARE
Part 3 will cover distribution and how to get your content up and running at mainstream podcasting platforms. Until then, don't miss the downloadable software workflow infographic in Part 2!