The 2016 Orchestra Compensation Reports were a big hit but what if you're looking for compensation data outside of executives, music directors, and concertmasters? Fortunately, you have some options to consider and I published an article at ArtsHacker.com that explore several free and paid sources.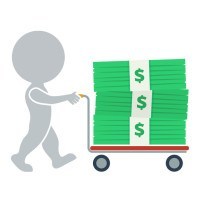 Speaking of the orchestra compensation reports, they garnered some terrific coverage across a variety of outlets.
And don't forget to check out Looking For Some Nonprofit Compensation Resources?
Read the article at ArtsHacker.com