One of the really fun parts about working as an arts-focused software developer is coming across opportunities to solve big problems. To that end, we're wrapping up work on a new web app designed to solve one of the most time consuming and frustrating problems: resource scheduling.
One of our existing users, The Society Of The Four Arts, manages several venues each with a wide variety of shared and unique resource types: parking, staffing, equipment, A/V gear, etc. Each of those has dozens of individual resources: tables, chairs microphones, parking spaces, laptops, security guards, tech specialists, projectors, and credit card processors…just to name a few.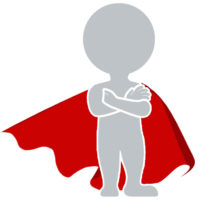 They needed a way for multiple administrators to create an event, assign a location, allocate resources, then have a system capable of checking against other events to make sure there were no conflicts or double-booking.
Skip ahead and we ended up creating a web app capable of doing all of that and quite a bit more. In fact, it turned out to be such a solid outcome and results based resource management solution that all parties involved agreed that it would make an ideal market offering.
The folks at Four Arts have been terrific to work with and their enthusiasm for the web app led to a number of key enhancements that refined it from being a solid resource scheduler to a genuine problem solver.
Here's how Katie Edwards, Society of the Four Arts Director of Communications and Development, described one of the feature-sets we added toward the end of the development process that allows an admin user to filter the calendar dashboard view.
The new scheduler solves so many problems for our organization and events. Already, it's helping departments work out conflicts over resources and staffing. It's calling attention to problems that we would have never seen until the night of the event – like too much parking overlap or not enough time between events. But one of the things that I really love is that it has value beyond programming managers and event planners. The filtering system allows HR managers to see at a glance which departments are over scheduled, and resources like laptops and projectors are simple to track. There is no more running around our campus trying to figure out where things are and who is using what – with the advanced filter options it is instantly viewable.  Now we can easily schedule events, avoid conflicts and have a complete view of what is happening as an organization. I can see this tool becoming something everyone in our organization will find indispensable.
We incorporated our existing calendar framework used inside the Venture Platform and when combined with a lean code platform, produced a web app that is super user friendly, blazing fast, intuitive, and highly extensible. And by extensible, we mean providing users with the ability to create an unlimited number of custom resource types and associated resources.
Ultimately, it doesn't matter what sort of resources you need to manage, this web app is going to help you go well beyond a simple return on investment.
The service will be entirely cloud based so the only thing users will need to do is log in and start using it. It works equally well on desktop, laptop, and the full array of tablet and Smartphone devices without requiring you to install a separate platform-specific apps based on your phone/tablet operating system.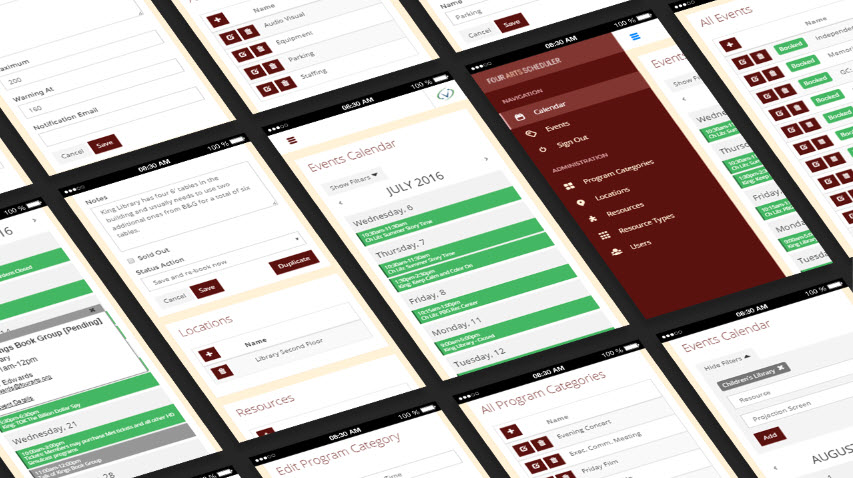 The sales website with more details, a system overview, pricing, etc. will be up and running by mid-August. Until then, you can sign up for the official launch notice and among the very first to know!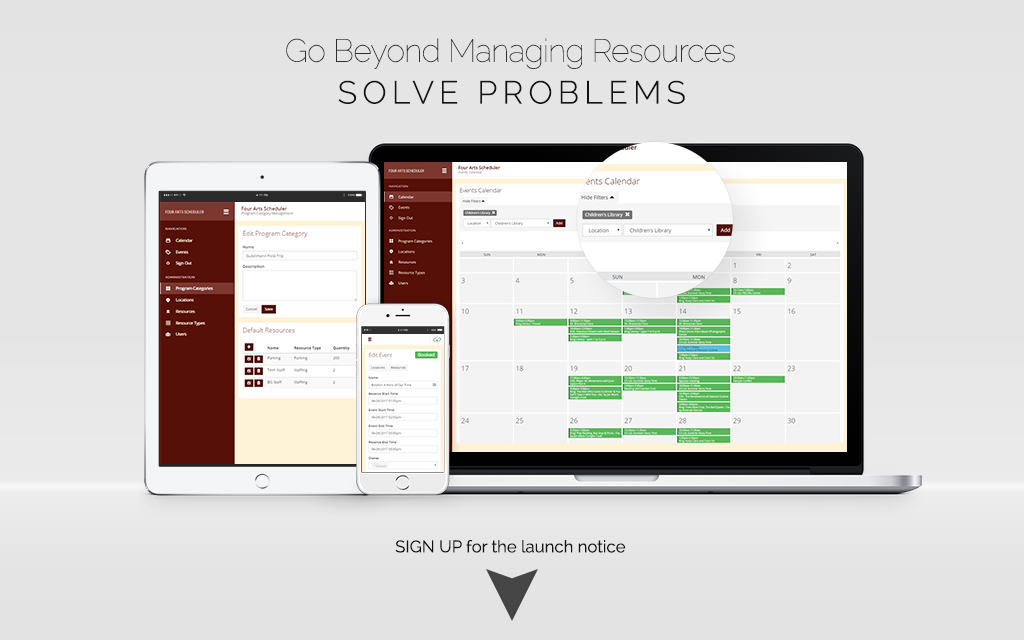 This survey is now closed.