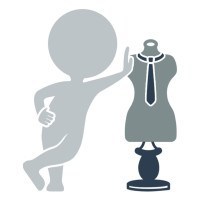 We've examined the importance of page load speed here over the course of a few articles, each containing useful resources for measuring page load speed, but we haven't taken a closer look at how you can help prevent the most common cause of page load speed: non-optimized image files.
I published an article today at ArtsHacker that provides image optimization resources for managers who don't possess the tools and/or skills to properly optimize images. These services have come a long way in recent years and many connect directly to your publishing platform so you can optimize files right at the point of uploading them to your website.
One service is from a provider called Kraken. With a name like that, it has to be cool (spoiler: it is).
Read Does This JPG Make Me Look Fat? The Thinking Manager's Shortcut To Image Optimization At ArtsHacker.com