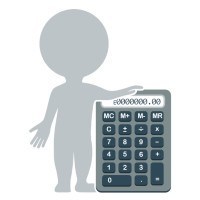 In 2007, I published an article with this very title so as to highlight a handy online tool designed to calculate the cost of meetings. Unfortunately, that tool faded away over time but something new from Harvard Business Review (HBR) has more than filled that void.
HBR's Meeting Cost Calculator is a wonderfully simple and effective tool to help calculate the labor costs related with meetings. I published an article at ArtsHacker that includes step by step instructions on how to use the tool but you can easily expand on that administration orientated example and apply it to an on-stage setting.
For instance, some simple math can help determine exactly how much it costs an organization due to something like lost rehearsal time to fix a part error.
HBR's calculator provides a max of 50 attendees and 15 minutes as the shortest length of time. Consequently, in order to find out something like the cost of fixing a part error that took three minutes of rehearsal time for a 100-piece ensemble where the average musician salary is $60,000/year is pretty straightforward.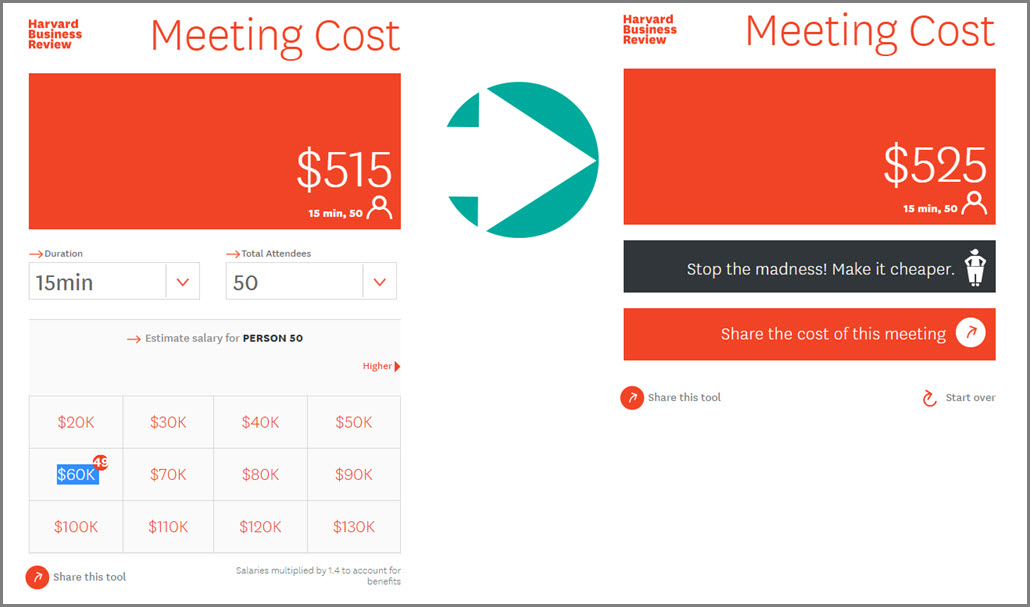 Use HRB's calculator to determine the cost of a 15 min meeting for 50 people earning an average of $60k/year.
Multiply the total meeting cost by two to account for 100 musicians: $525 x 2 = $1,050.
Divide by 15 for the per-minute labor cost: $1,050 / 15 = $70.
Multiply that figure by the number of minutes it took to correct the part error and you have the total cost: $70 x 3 = $210.
Read the article at ArtsHacker.com
BOOKMARK HBR'S MEETING COST CALCULATOR