Just when you thought the Oregon Bach Festival (OBF) may have been able to take off its PR damage control hat, the New York Times published a wonderfully comprehensive article by Michael Cooper on 9/18/2017 that thrust everything back into the limelight.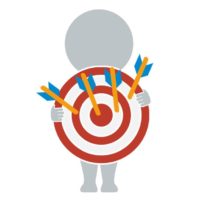 Cooper provides all the overview and backstory needed to fully understand the scope of why this is such an excellent study in PR crisis management. In addition to well-worn details, the article spends time examining more of the Founder's Syndrome issues we examined on 9/15/2017.
More to the point, the article spells out in no uncertain language why this could be more than a rough transitional period for the group.
"This is a distinguished festival with a distinguished past, and it's just sad to see it committing suicide," said Thomas W. Morris, who has run the Cleveland and Boston Symphony orchestras and is now artistic director of the Ojai Music Festival in California.

[…]

But donors and artists may think twice about getting involved with a festival in tumult. The tenor Nicholas Phan, who appeared at the festival this summer, said in an email that he worried that its special atmosphere and brand of music making "now seems to be in jeopardy." Edward Maclary, who leads a master class in conducting, said that he was concerned that the festival "will not offer the same sorts of artistic and educational opportunities."

[OBF co-founder Helmuth Rilling], 84, declined to comment since he is not privy to the festival's recent internal doings. But his manager, Christoph Drescher, said he "is not happy about the news from Eugene."
In addition to the NYT article, Oregon Arts Watch published an article by Bob Hicks on 9/15/2017 that included an overview and commentary on the situation. I wish every major metropolitan area had a culture outlet like Oregon Arts Watch; having an independent voice capable of delivering transparency from a local perspective is an invaluable component to any healthy cultural environment.
Secrecy hurts in many ways. Halls is a rising star in the music world, with an international reputation, and the appearance is that he was fired for no discernible reason. Under the circumstances, who of substance, even in a "guest curator" situation, will be willing to take his place? How many guest performers and other musicians of note will now want to perform at the festival? Already there are rumblings of an exodus. Has the festival assured through its actions that it will become, if it survives, simply a regional educational event, without the ambitious reach it once enjoyed? As crucially, considering the public relations damage that has already been done, can the festival regain the public's trust?

This is a mess. And it needs actual solving, not just a lawyerly brushing-up of the crumbs.
At this point, one thing seems clear: the more attention this situation receives, the better OBF's dismissed artistic director Matthew Halls looks and the harder it will be for the OBF (and their parent organization, the University of Oregon) to successfully dig out from under the deluge of bad press and bitter feelings.