The fine folks over at The National Council of Nonprofits created a chart detailing how the GOP tax plan will impact nonprofits (h/t Opera America). It's been updated to include the post conference committee version of the bill and goes so far as to examine the dynamic impacts as well as the big, obvious box of trouble it delivers on the doorstep of nonprofits.
If you've been following the bill along with our articles here examining the potential impact, there aren't any surprises in the chart except for the following forecast: the standard deduction increase will disincentivize charitable giving [no surprise] but the resulting drop in contributed revenue would trigger the loss of a quarter million nonprofit sector jobs.
Here Is What You're Going To Do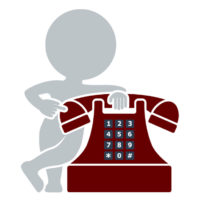 Contact the capitol switchboard at 202.244.3121
Contact your representatives (find them)
Tell them:
This final bill will hurt charities and, more importantly, the communities we serve will feel the impact.
The proposed tax reform bill does not preserve the full scope and value of the charitable deduction.
Charities will continue to advocate for a universal charitable tax credit that will incentivize all Americans to give and support the organizations that they care about.
Kudos to Opera America (again) for that handy list of action items, although I substituted their original suggestion of supporting a universal charitable deduction with a tax credit. More info on why that's a better option here and here.