Although any potential change to the US tax code as it related to charitable deductions is cause for some degree of concern, the plans being proposed by the Trump administration and the GOP are both worth your added attention and here's what you need to know.
One key change is the reduced incentive for filers to take advantage of itemized deductions, specifically, donations made to nonprofits.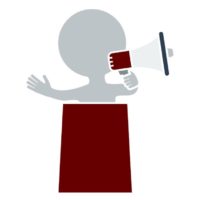 Although both the Trump and GOP plans have walked back earlier versions that would eliminate deducting charitable donations to avoid potential blow back, they are playing fast and loose other key measures that all but make the deduction benefit useless. Specifically, both plans include doubling the standard deduction for single and married filers. Doing so would mean a lot less taxpayers would itemize their returns and therefore make charitable donations moot to reducing their tax liability.
Simply put, the very real concern is that if potential donors don't have the incentive of a tax deduction, fewer will donate.
It doesn't take much imagination to see how much of a negative impact this could have on year-end donation campaigns, many of which wield the tax deduction as a key benefit to inspire conversion.
Although the tax plan debate is just getting under way, there are a few signs that some Republican lawmakers are aware of the negative dynamic impact along with certain blow-back from the nonprofit community once the give with one hand, take with the other approach is common knowledge.
The 9/11/17 edition of Bloomberg Bureau of National Affairs, Inc published an article by Colleen Murphy that reports on Republican lawmakers considering plans to exempt charitable donations from the standard deduction or convert the existing deduction status to an actual tax credit.
Ways and Means member Peter Roskam (R-Ill.) said he has talked to nonprofit groups about an above-the-line deduction, but acknowledged it would be expensive.

"The question the nonprofit community has to answer is if we're successful in doing that, will they enthusiastically endorse the tax reform plan? Changes like that don't get made and then a group gets to sit on the side," he told Bloomberg BNA Sept. 8.

Republicans could also turn the deduction into a tax credit, said Harold Hancock, a partner at McGuireWoods LLP and former committee tax counsel. Committee members, and other lawmakers such as third-ranking Senate Republican John Thune (S.D.), care deeply about the charitable community, he said.

"I think the members, to their credit, are open to hearing any and all ideas in this area. I think this gives you an indication of how much this matters to them," Hancock said.
Credits provide a 1:1 reduction in your tax liability while deductions lower your taxable income level, consequently, for most small to mid-size annual donors, the credit would have far more value and likely increase annual giving at most nonprofits.