One year ago, Adaptistration Jobs rebranded as Arts Admin Jobs and since then, traffic has increased more than 20 percent. That's just the first of some excellent metrics over the last year, let's take a look at a few more.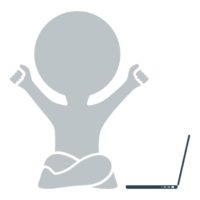 There's a noticeable uptick in the number of academic institutions linking to listings.
More employers purchased Featured Listing upgrades than ever before.
Featured listings have never performed better! Compared to free listings, featured listings receive just over twice the number of landing page impressions, have 15 percent longer average time on page, and just over 30 percent more "apply for job" conversions.
Female users comprise 53.7 percent of overall visitors while male user comprise 46.3 percent.
25-34 age group account for 32 percent of overall traffic and out of that group, the female/male ratio is 60/40.
Most users access the site via desktop. 61 percent desktop, 34 percent mobile, and five percent on tablet.
Most users, 37 percent, connect directly, meaning they know about the site and visit on a regular basis. 26 percent find their way to the site via social media links, 17 percent via referral links, with the rest of traffic coming from email newsletters and organic search traffic.
Social media sourced traffic is mostly from Facebook (52 percent), with LinkedIn (25 percent) and Twitter (23 percent) rounding out almost event ratio of remaining traffic.
International traffic comprises a far larger ratio of overall traffic than previous years. The single most popular city where visitors connected was Paris, France; albeit that was only .02 percent higher than New York, NY. Chicago, Atlanta, Washington DC, Houston, LA, Boardman (OR), and Baltimore round out the remaining Top 10.
It's worth pointing out that all the above stats are for site visitors who did not post or edit a job listing. As such, that's a good indication the remaining traffic is comprised primarily of job seekers.
These numbers continue to validate Arts Admin Jobs as the best arts admin jobs boards around that is free for both job seekers and employers.
If you're not already familiar with the history behind why ArtsAdminJobs.com exists and why it's designed to be a free resource, drop by the site's About page.
Lastly, I want to extend a big THANK YOU to all the employers and job seekers. In the end, the site exists because you're using it so encourage your friends and colleagues to do the same and it will remain around for years to come.