Yesterday, an arts admin reached out asking why ArtsAdminJobs.com doesn't offer an email subscription. The short answer is because it offers job seekers a special job alert tool that sends email messages when new listings are published that match their defined job criteria.
So just to make sure it's not too tough to find, I wanted to point it out in today's post. You can create any number of custom alerts at https://artsadminjobs.com/create-a-job-alert/, but you will need to create a free account first.
Alerts can be customized with the following options: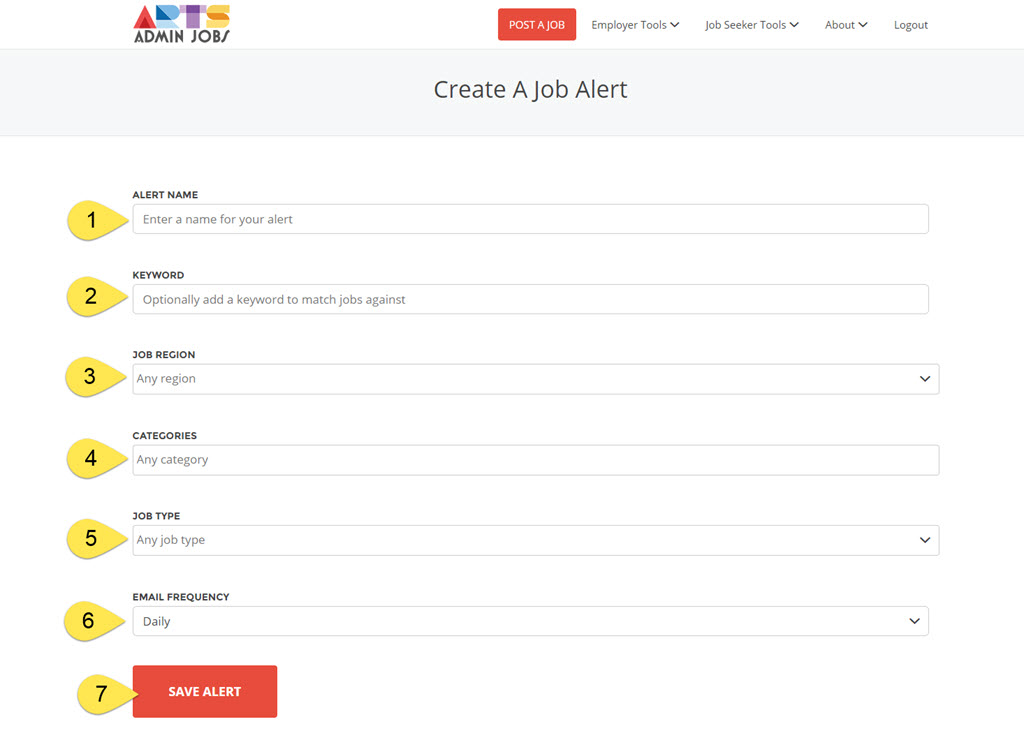 But even though there currently isn't anything like a weekly digest, the site does generate an RSS feed for all job listings.
It powers the job listings in the footer widget here at Adaptistration and I know it's used in a few dozen email digests from outlets across the net as well as Adaptistration's own weekly email summary.