The best thing about national holidays is the worst thing about national holidays: many of us can take the day off. But when you get to the end of the shortened work week, it always feels like you're a little behind.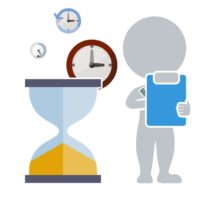 And that's precisely where I'm at today wondering how on earth Friday snuck up so quickly. It's not a complaint inasmuch as a realization fueled by how easy it is to get lost in some really good projects, two of which included new website launches.
One is the site referenced in a post from the beginning of August that included a new feature we designed to make it easier for patrons to identify accessible performances. Now that the site is up and running, I'm happy to point you to Victory Gardens' new website, https://victorygardens.org/, where you can see all of that code in action.
There's plenty more going on at the site and we should have their new user portfolio with project overview up soon at  https://ventureindustriesonline.com/venture-user-portfolio/.
We also launched a new site for Actor's Theatre of Charlotte (ATC), https://atcharlotte.org/, a company with a tremendous amount of personality and appeal. The end result produced a site that not only captures their character, but provides the organization with vastly improved user experience that makes it easier for site visitors to find evert information and purchase tickets.
We have six more projects currently in development plus a massive new offering coming in Q1, 2020 that we expect to shake things up. More on that at a later date.
In the meantime, if you find an extra workday, please send it my way!