Yesterday's article about Gender Bias Across The Arts & Culture Sector has inspired some intriguing conversations. One that caught my attention is the suggestion that all principal musician overscale should be fixed via something like the collective bargaining agreement.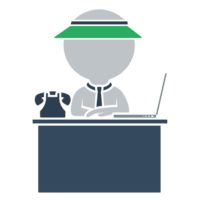 This is not an uncommon perspective, it even showed up (more or less) in a Slate magazine article on the topic that came during the Elizabeth Rowe/Boston Symphony lawsuit.
While there are several reasons why this ultimately becomes a counterproductive approach, the one that rises to the top is it doesn't address the real issues at the heart of unconscious bias: a lack of approaching key musician valuation in a way that requires the employer to quantify their process and outcomes.
But the topic got me thinking about the issue in a broader context and I started thinking about how it applies to musicians. My experience dictates they do no better or worse than the average employer when it comes to the grind of due diligence to justify decisions.
I found the line of thought fascinating and started to write something.
About halfway through the second paragraph, I was struck by a sense of déjà vu. After a few moments of archive sleuthing, it turns out I found this topic equally fascinating in October 2018…when I wrote 2,300 words on the topic.
Consequently, there's little value in reinventing this wheel and everything there is as valid then as it is now: