As promised, today's post includes the bonus after show content from Shop Talk S01E01: Reaching Diverse Audiences Through The Marcom Lens.
This short segment focuses on guests Ann Marie Sorrell and Ceci Dadisman talking about a series of fashion shows designed in conjunction with a multi-year engagement program to improve audience diversity.
FYI, this is the segment mentioned earlier in the week that I'm opening up to reader questions.
Guests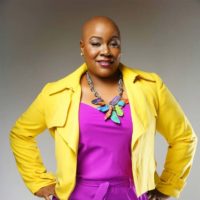 Ann Marie Sorrell is an award-winning business leader and the President & CEO of The Mosaic Group, an award-winning public relations, marketing, and government relations firm serving clients throughout the United States and Caribbean. Ann Marie oversees the day-to-day operations, serves as Project Manager for most of the firm's projects, and has managed more than 500 campaigns and projects ranging from $10,000 to $3 billion. Clients include AECOM, Cohen Brothers Realty Corporation, City of West Palm Beach, Broward Health, Children's Services Council of Palm Beach County, Hallandale Beach Community Redevelopment Agency, Broward College, and the Housing Authority of the City of Fort Lauderdale to name a few.  Ann Marie is the author of Chronicles of a Serial Dater, a journey through the good, bad, funny – and steamy – of dating and relationships told through short stories.
She holds a Master of Business Administration degree from Nova Southeastern University and a Bachelor of Science degree in Health Care Management from Florida A&M University.  She is a Charter Member of the South Florida Business Journal Leadership Trust, and a member of Leadership Palm Beach County, Leadership Florida, Economic Forum, the Forum Club of the Palm Beaches, U.S. Global Leadership Coalition's Florida Advisory Committee, National Association of Black Women in Construction, Urban League Young Professionals of Palm Beach County and Delta Sigma Theta Sorority, Inc.  Ann Marie is a subject matter expert and guru in the field of Marketing and has developed The Marketing MashUp which includes trainings, seminars, webinars, and a book series (will be released in Winter 2020).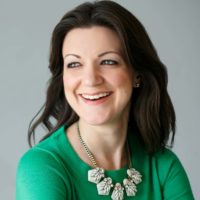 Ceci Dadisman is a marketing professional with more than 15 years of experience creating effective communications campaigns utilizing innovative, forward thinking methods. She is nationally recognized as a leader in digital marketing and specializes in multichannel communications campaigns.
A frequent public speaker, Ceci's recent and upcoming engagements feature national conference appearances at NTEN, Museums and the Web, National Arts Marketing Project, Arts Midwest, American Alliance of Museums, OPERA America, Midwest Museums Association, and Chorus America in addition to many other local and regional events. Known for her easy-going and vernacular style, she creates open learning environments with an emphasis on information sharing and useful takeaways.
Ceci is passionate about empowering people through marketing and is a senior contributor to Arts Hacker where she regularly shares timely information and step-by-step tutorials. She also teaches the arts marketing course at West Virginia University's College of Creative Arts and is the Dean of Chorus America's Chorus Management Institute.
A chronic early-adopter, Ceci has a passion for discovering ways that technology can be used to create more engaging experiences.  The Curated Arts Experience focuses on collecting real-world case studies about how organizations around the world are using technology to engage the participant or enrich the experience at an arts event.
She is on the National Arts Marketing Project Advisory Committee, the Museums and the Web (MW20) Conference Planning Committee, and has served on the Arts Midwest Conference Professional Development Committee and the NTEN Conference Session Advisory Committee. She also served for many years as the OPERA America Marketing Network Chair and currently sits on the West Virginia University College of Creative Arts Visiting Committee.
Ceci was born and raised in Pittsburgh, PA and graduated from West Virginia University's College of Creative Arts.  She currently lives in Cleveland, Ohio.
About Shop Talk
The official podcast of Adaptistration.com, Shop Talk invites captivating guests to talk about engaging topics connected to the orchestra business.