The 10/12/2020 edition of The Guardian published an article by Lanre Bakare that examines a tone-deaf media campaign from the UK government pushing citizens toward careers in cybersecurity. The reason why is pretty straightforward: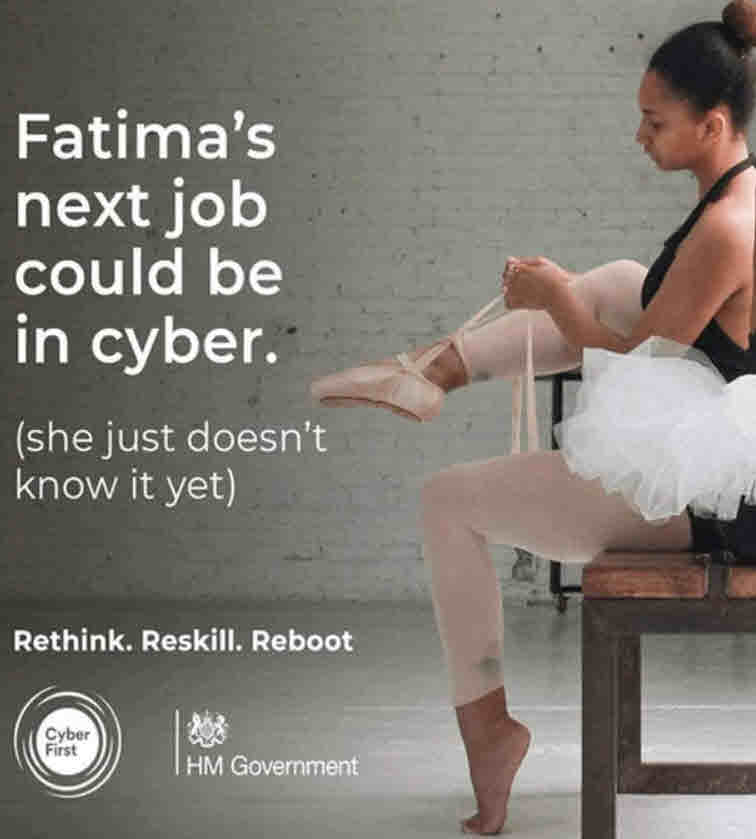 This isn't the first time a career in the arts has been a punching bag for "real jobs."  Do you remember the Old Navy campaign promoting a series of children's t-shirt they were selling that displays the slogan "YOUNG ASPIRING ARTIST." in big, bold Serif font but the word "ARTIST" is scratched out and the career choice of either "Astronaut" or "President" is written below in a sans-serif handwritten font.
Multiple designs slagging artists? Not cool @OldNavy. Insulting @Gap. Way to lose customers. pic.twitter.com/ShQm0L4bGV

— Howard Sherman (@HESherman) December 29, 2015
We examined that and the resulting backlash at the time and it seems that corporations and governments are destined to learn the same lessons every now and again, it's worth bringing up the discussion from that time.
What A Way To End 2015: Old Navy Dissuades Children From A Career In The Arts
With any luck, the time between each installment in this learning cycle will get larger.