Regular readers know that websites are a big topic here at Adaptistration. The annual orchestra website reviews consume several weeks of time each year and add to that the plethora of new media and web/tech related articles and it becomes clear that issues related to technology and the arts are of considerable interest. Consequently, it was gratifying to see many of the best practices espoused here validated in a recent article from Smashing Magazine that examined results from a usability review of charity websites…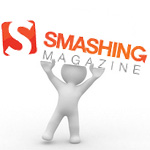 Although the article doesn't examine any nonprofit performing arts groups in particular, it does focus on nonprofit charitable sites, the vast majority of which have similar (if not identical) goals compared to their performing arts cousins with regard to an institutional website. The review, Usability Review of Charity Websites Taking the Lead, is a thorough examination that looks at the good, bad, and ugly of design components as they intersect with mission oriented goals.
Among the wealth of constructive material, two particular gems caught my attention:
Too much of a good thing. Excess use of Flash elements can seriously degrade performance and therefore usability. There's no doubt that Flash elements are a fantastic tool, but it is becoming increasingly easy to get caught up in building a site mostly, if not entirely, using Flash. A more attractive option here is to rely on emerging CSS3 standards, which serves as an ideal segue into the next point…
It has never been easier to do more with less. Clean, organized designs complemented by quality images and good use of CSS produce results that give you not just more bang for the buck, but a better overall ka-boom. This approach makes it much easier when paring down or building up design elements per interior page and provides more flexibility when designing call to action components or focusing on content. In short, selecting a flexible framework over something with more sparkle (i.e. excessive Flash usage) will let your website improve revenue performance and outreach efforts.
As I find myself at the apex a major website platform development project, articles like this reassure my entire development team that we're on the right track and let us look back on our design meetings and pull out conclusions that align with the best practices and recommendations from the article. Fortunately, you don't have to speak geek to get something from Smashing Magazine's review, so head on over and give it the attention it deserves. You'll be glad you did.