Thanks to reader Jon Hardie for pointing out an article by David Abel in the 8/28/2010 edition of the Boston Globe I would have otherwise missed which reports on the Highland Street Foundation's work at subsidizing ticket prices at several Boston area cultural institutions. Regular readers know how strongly I feel about the connection between subsidized ticket prices and the overall health of performing arts…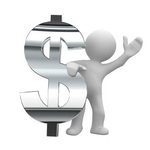 According to details in Abel's article, the Highland Street Foundation seems to be focusing more on organizations such as museums and zoos but it is still a welcome indication that substantial subsidies to help reduce average ticket prices and offer completely free events is not an unobtainable goal.
Make sure you take some time to read Abel's article and for those folks who were stopping by today to see some news on Venture's release, I've decided to move it back a few days so the production team doesn't have to push the promotional videos out before they are absolutely ready. All things being equal, everything else is done and I'll see about posting Venture's overview video either tomorrow or Friday. In the meantime, you can sign up for Venture's official release notice here and read about the development process at Adaptistration's topic archives.