The 2/21/2011 edition of the Detroit News published an article by Lawrence B. Johnson that reports the Detroit Symphony Orchestra (DSO) intends to hire replacement musicians if the current DSO musicians do not accept terms for an agreement that are "less generous" than the offer they recently rejected. Simply put, this turn of events has the potential to have a profound impact on the field for decades to come…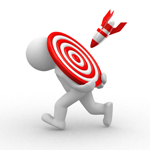 Since the Detroit News article was published, the DSO has denied that it has plans to form a replacement orchestra and claims that the News' article "drew independent and inaccurate conclusions based on an interview with DSO Executive Vice President Paul Hogle." (full statement) But eagle-eyed reader Christa Grix pointed out in a comment that this is the second time the DSO has asserted that executives were misquoted on issues surrounding the status of current musicians (the DSO responded to this as well, details).
Moreover, the Detroit News published a follow-up article on 2/21/2011 that contained additional quotes from Hogle where he indicated the parameters behind why he believed his comments were taken out of context. You can also find a wonderfully entertaining summary of both of Johnson's articles written by Susan Elliott at MusicalAmerica.com
The fact that this brouhaha was made public less than 48 hours after the musicians rejected the latest contract offer is a good indication that this isn't merely a knee-jerk reaction, claims of inaccurate reporting notwithstanding. In yesterday's article, I presented the following analysis:
Ultimately, [the ongoing labor dispute] is no longer a game of pressure points. The real concern at this point is whether or not this latest waypoint means both sides have crossed a point of no return regarding the ability to work together.
That was published before the disputed replacement musician announcement and in hindsight, it was exactly the correct question to ask. I contacted the DSO to arrange an interview with CEO Anne Parsons but was presented with the press statement published in yesterday's post.
However, I did speak with DSO violinist and musicians' spokesman Joe Goldman on the morning of 2/21/2011 and asked him whether or not the replacement musician announcement meant the musicians were no longer willing to work with the current executive leadership and he confirmed that they are.
"Our goal and intention is to keep working with the current executive committee and executive administration to reach an agreement," said Goldman.
Clearly, it's one thing to say you're going to hire replacements and actually hiring replacements; the dynamic impact of implementing that process is enormous. On one hand, if there was any softening among the current DSO musicians' resolve, this incident will not only galvanize the membership but it will serve as a rallying call to orchestra musicians across the country. We'll likely see a sharp increase in involvement from the national office of the American Federation of Musicians (AFM) and given the parallel events transpiring in Wisconsin, it wouldn't be surprising to see the AFL-CIO become involved.
And then there's the legal brier patch involved with attempts to unilaterally terminate a collective bargaining agreement with employees. Let's just say it isn't as straightforward as simply willing it into existence.
Reaction to this incident has originated from a number of sources, especially those from musician organizations. International Conference of Symphony and Opera Musicians (ICSOM) chair and North Carolina Symphony bassist, Bruce Ridge, provided the following message which focuses on optimism.
"The unfortunate statements from Mr. Paul Hogle in [the 2/21/2011] Detroit News article seem to be born out of emotion and retribution, and not out of a desire to serve the community that surrounds the Detroit Symphony," said Ridge. "No replacement orchestra could ever approach the level of service the musicians of the Detroit Symphony have provided for so many years. It is interesting that Mr. Hogle acknowledges that the DSO music director, Leonard Slatkin, has not even been consulted about any such potentially disastrous plan.

The musicians of the International Conference of Symphony and Opera Musicians (ICSOM) once again urge the management and board of the DSO to resist engaging in negative and injurious rhetoric, and we further urge them to return to negotiations so that an agreement can be reached quickly. There is still an opportunity to save the DSO season, and to serve every citizen of Detroit."
The AFM issued an official press statement which denounces the plans to form a replacement orchestra while simultaneously making it clear that any attempt to do so will be met with a clear response.
AFM Denounces DSO Management's Plans

February 21, 2011 – Following action taken last weekend to suspend the remainder of the Detroit Symphony Orchestra (DSO) season, DSO management has announced that it plans to create a new orchestra in Detroit. Current DSO members would be eligible to play in the new orchestra only if they were to accept unilateral terms, which are now harsher than those outlined in the proposed contract that was overwhelmingly rejected by musicians last week. DSO management's commitment to staff the new orchestra with professional musicians rings hollow, given that nearly all professional orchestral musicians stand in solidarity as members of the American Federation of Musicians (AFM). The new orchestra would therefore have to be made up largely of amateur musicians.

"The DSO's threat to hire amateur replacements reveals the business model that management wanted all along. It is part of a larger plan to impose unjustified concessions on professional musicians to adversely reshape their lives, not just in Detroit, but everywhere," says AFM President Ray Hair. "The American Federation of Musicians will not grovel to these union busters. We will take comfort in the power of our music. We will never surrender."

Management has flatly stated that no further negotiations will take place, but DSO musicians are convinced that a settlement of the 20-week-old strike could still be reached, if only management would allow musicians to have a say in how funds are allocated. A sticking point in negotiations has been how much money would go toward the orchestra's community engagement projects, versus musicians' base pay. Musicians point out that, while management has been discussing a new model for community engagement, they have been living it for four months, performing self-produced concerts in schools, churches, and other community venues.

A donation to the DSO Members Fund will enable the DSO musicians to continue to take a stand for their art form, and will resound nationwide. Checks should be made out to DSO Members Fund and mailed to: DSO Members Fund; C/O Susan Barna Ayoub, Secretary-Treasurer; Detroit Federation of Musicians; 20833 Southfield Rd.; Detroit, MI 48075. More information on the DSO strike is available at www.detroitsymphonymusicians.org.
As of now, the field watches and waits to see what comes next and whether or not this regional bushfire can be contained or if it will erupt into a national labor war.