It has been an eventful weekend at the Detroit Symphony Orchestra (DSO) and if you haven't already been keeping up with what's going on, here's a breakdown of what you need to know along with when it unfolded…
Thursday, 2/17/2011: DSO musicians hold full meeting to discuss the terms contained in management's latest offer. The musicians' negotiating committee recommends the rank and file reject the offer due to what was deemed as unacceptable conditions in healthcare deductibles, increases in absorbing work related travel costs, $1 million in reductions for community outreach, unacceptable hourly wages for participating in community outreach events, unacceptable reductions in the minimum number of musicians needed to perform in community outreach, and removing the principal librarian position as a defined position within the collective bargaining agreement (CBA).
Thursday, 2/17/2011: DSO issues a statement extending its previous season cancellation deadline in order to accommodate the musicians' minimum 72 hour review period prior to conducting a ratification vote.
Friday, 2/18/2011: musicians begin online voting.
Saturday, 2/19/2011: online voting ends and musicians announce that the contract offer was officially rejected.
Saturday, 2-19/2011: DSO issues a statement informing the public that they have officially "suspended" the remaining 2010/11 concert events. Likewise, 2011/12 season planning and subscription sales have been indefinitely put on hold.
MAJOR UPDATE 2/21/2011: DSO announces they intent to hire replacement musicians if current musicians do not accept terms "less generous" than those in the offer they rejected. Details in the 2/21/2011 edition of the Detroit News in an article by Lawrence B. Johnson.
A flurry of traditional and new media activity accompanied each step in the process as well as the aftermath of the season suspension announcement. Several outlets provided quotes from DSO executive vice-president, Paul Hogle, which attempted to clarify the difference between suspending and cancelling the season as the official DSO press statement made it seem as though the organization was interested in continuing negotiations. Hogle's statements published in the 2/20/2011 edition of the Detroit News in an article by Michael Hodges made it clear that the suspension meant that the season was off.
"Even though we were careful in using 'suspension'" rather than cancellation, said DSO executive vice-president Paul Hogle, "no one should misinterpret this as some tactic. The season is off. Artists have been released from pencil contracts. This is the end."
The 2/20/2011 edition of the Detroit Free Press published an article by Mark Stryker that included harsh words from Hogle about the musicians and their perspective on the labor dispute.
DSO executive vice president Paul Hogle said the musicians appear out of touch with the realities facing U.S. orchestras and the desires of a younger generation of entrepreneurial musicians.

"This isn't about financial issues versus work-rule issues," said Hogle. "It's about the survival and looking forward, not lingering in the past.
According to additional news reports, the DSO musicians voted down the contract offer by an "overwhelmingly" majority. Given the sensitivity of the dispute, I contacted DSO cellist and musician spokesperson Haden McKay to inquire about the ratio of votes cast rejecting, accepting, or abstaining the contract offer but at the time this article was published, he has not provided a response.
For the time being, I'm going to reserve any detailed analysis of content included in official press statements in the hopes that something positive will transpire over the next few days. Given the freshness of this latest wound alongside all of the vitriolic public commentary, both sides will likely need to calm down a bit before they can begin to see straight once again.
When Pressure Points Fail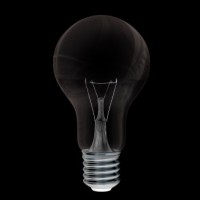 In its most contentious incarnation, a labor dispute defined in the context of a work stoppage is a game of pressure points employed by both sides with the goal of compelling the other to capitulate. It's never pretty to watch but typically, one side eventually succumbs. In the DSO's case, it seems that both sides were willing to play the game of chicken right down to the bitter end.
Officially rejecting the latest offer knowing full well that it would mean cancellation of the remaining season's concert events is likely not something that was entered into lightly. Consequently, the musicians seem to have made it clear that they are willing to suffer enormous hardships in lieu of accepting a strategic plan they find lacking.
For management, cancelling remaining scheduled concert events and, more importantly, suspending 2011/12 season planning and season ticket sales all but guarantees that there will be no way to generate enough revenue to fund what they believe are the necessary steps for realizing a new institutional vision. The only thing the institution can look forward to now are layoffs and angry creditors.
Ultimately, it is no longer a game of pressure points. The real concern at this point is whether or not this latest waypoint means both sides have crossed a point of no return regarding the ability to work together. I simply can't stress this point enough.
That's one question blogger and Oregon Symphony assistant principal violist Charles Noble answered in a recent post where he asserts that it is time for the current DSO leadership to go. In Mark Stryker's 2/20/2011 article, it might appear to some that Paul Hogle sees it differently by distinguishing the orchestra association from the musicians and presented what might be interpreted by some as an option for replacing some or all of the current musicians.
"We will figure out how to keep the DSO Inc. alive so when an orchestra does return, it will be a healthy place."
At the same time, opting to use an indefinite article (an orchestra) as opposed to a definite article (the orchestra) or even a pronoun form (our orchestra) when describing resumption of future mission based artistic activity could simply be an unconscious decision. In order to replace conjecture with fact, I contacted Paul Hogle to inquire about this issue and although he acknowledged the potential for confusion and confirmed that the choice of wording was intentional, he declined the opportunity to expand.
Postscript: you can find an exhaustive list of media reports covering the weekend's events at Adaptistration's twitter feed. Likewise, you can find the DSO's official announcement suspending the season and the musicians' official response at their respective websites.