The weekend saw some extraordinary events as the musicians from the Pittsburgh Symphony Orchestra (PSO) and Philadelphia Orchestra Association (POA) went on strike. Since that news broke on Friday, 9/30/2016 there are no shortages of presumptions floating around so in order to provide a clear frame of reference, let's examine some of the key points and misnomers.
IMPORTANT UPDATE: As of Sunday, 10/2/2016, the Philadelphia Orchestra is no longer on strike. According to a musician press statement, the new three year agreement "[does] not achieve our goal of being compensated on a level comparable with other leading American Orchestras."
These Are Not Sympathy Strikes
Secondary boycotts, known colloquially as sympathy strikes, are (mostly) prohibited by law so you can safely discount anything you read about either of these strikes being called as an attempt to aid colleagues at the other institution.
Simply put, the timing for both strike announcements is purely coincidence.
The Underlying Reasons For Each Strike Are Two Very Different Points On A Similar Line
Although we'll be taking a much closer look at both of these labor stoppages, we'll wait until after the first full week in order to provide stakeholders an environment to reach a settlement.
Having said that, it is helpful to examine each of the respective organization's conditions within the context of the post economic downturn environment.
In Pittsburgh
, the employer is seeking to institute what is perhaps best defined as a new normal by way of an ongoing reduction to annual expenses.
According
to a musician press statement, musicians, this comes primarily by way of a 15 percent cut to base musician annual salary, completely removing the defined benefit pension plan, and a reduction in the number of musicians employed.
This is not unlike what transpired at the Detroit Symphony Orchestra (DSO) work stoppage that shut down most of their 2010/11 season. In that labor dispute, the employer ended up winning concessions that instituted a similar shift that has remained firmly entrenched to this date.
In Philadelphia
, the orchestra already instituted major austerity measures in 2011 following the employer's successful bankruptcy bid. This strike is squarely focused on whether the institution will follow a path similar to Detroit or begin to reclaim lost ground.
The Philadelphia musicians assert that they have refrained from striking over the past decade in order to provide their employer with requested flexibility to deal with emergency financial pressures. However, they are now concerned that there is no genuine commitment to move out of that operating environment. The employer insists on engaging a proposed pay-as-you-go revenue share model for any meaningful improvements to musician compensation and benefits. That proposal carries no revenue generating obligations beyond what the employer wishes to accept during any given season.
The Detroit Connection
It's difficult not to notice the Detroit connection in both of these labor disputes. In short, the PSO is attempting to implement similar austerity measures while the POA is attempting to maintain theirs.
IMPORTANT UPDATE: in light of the recent Philadelphia Orchestra agreement terms that include base compensation increases of two percent in the first year then two-and-a-half percent increases in the follow two years, it appears that the organization is headed down a similar path as Detroit.
In the wake of the economic downturn, there have certainly been orchestras besides Detroit to successfully implement steep austerity measures, such as Atlanta. However, the majority of those other institutions have endured subsequent labor unrest whereas the DSO has managed to maintain a comparably greater degree of control without diverting from their new normal.
It's worth pointing out that there is no clear indication that instituting or maintaining extreme austerity measures is a worthwhile course of action. Since 2007, attempts by the employer in Minnesota, Seattle, and Cleveland the Metropolitan Opera were successfully rebuffed by employees and in each of those instances, the organization did not succumb to dire predictions of institutional collapse.
Broaden Your Perspective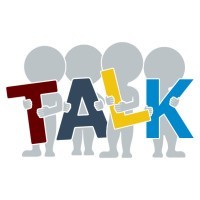 The New York Times published an article by Michael Cooper on 10/1/2016 that does a good job at expanding on the ideas we covered here. Cooper examines the growing dichotomy that is the US professional orchestra environment by highlighting the growing number of success and growth stories juxtaposed with those that struggle.
For your own benefit, the take-away here is field-wide austerity trends haven't emerged to anywhere near the levels prescribed by what I like to call the Chicken Little Think Tank have been clamoring about since the onset of the economic downturn.
That's not to say the field is all rainbows and unicorns. Hardly.
But in the end, you'll benefit from keeping an open mind and taking universal statements and assertions from any stakeholder with a grain of salt.
Ideally, all of the existing labor stoppages will end sooner than later but rest assured, if they don't, we'll be taking a much closer look at each of them.