Although the Pittsburgh Symphony Orchestra (PSO) and its musicians returned to mediated bargaining at the beginning of the month, those talks have yet to produce enough momentum to prevent additional event cancellations. Case in point, the organization announced the latest round of cancellations for events through Monday, 12/5/2016.
Since both sides agreed to a media blackout, there are few details but the 11/15/2016 edition of the Pittsburgh Post-Gazette published an article by Elizabeth Bloom which reports both sides have confirmed that negotiations are ongoing.
The articles reuses what may be one of the best photos to come out of a work stoppage (yet). It features PSO principal oboist Cindy DeAlmeida on the picket line casting a gaze at PSO president and CEO, Melia Peters Tourangeau, that could perhaps be described in polite terms as "steely."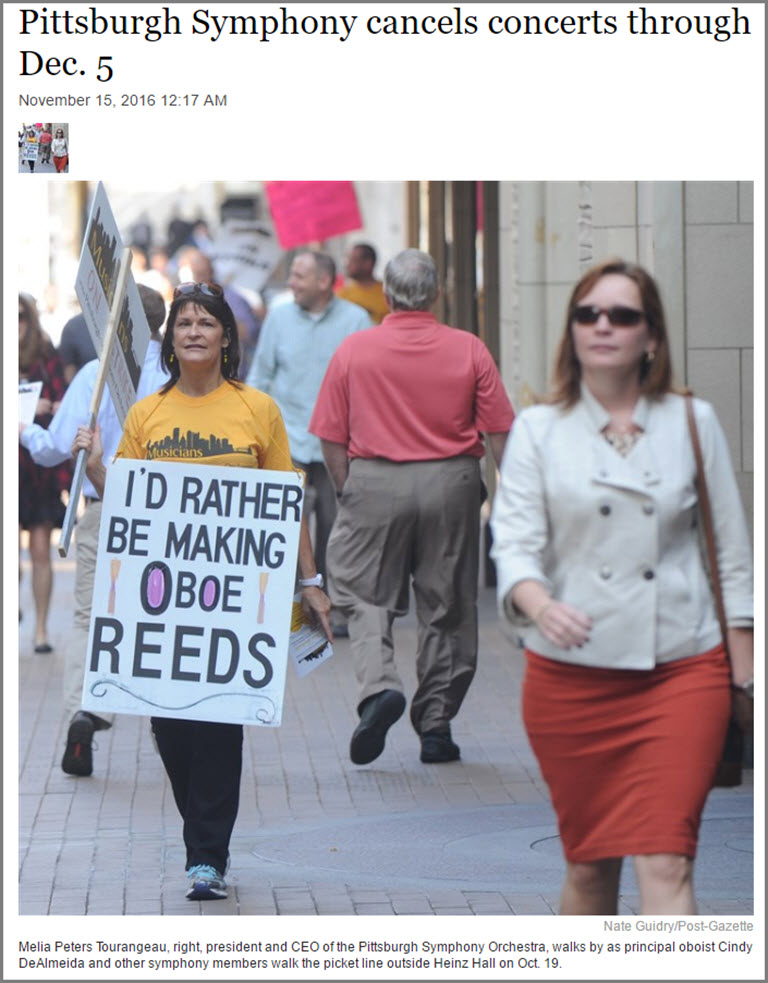 It's wonderful to see the increasingly lost art of photojournalism put to such good use. Kudos to Nate Guidry for capturing the moment.