The 10/20/2016 edition of the Pittsburgh Post-Gazette published an article by Elizabeth Bloom which takes a Forward 1 Somersault Straight right into the heart of issues we examined earlier this week via the Pittsburgh Symphony Orchestra (PSO) work stoppage.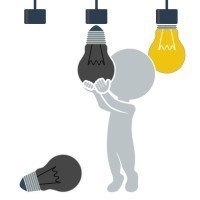 Bloom's article provides additional examples illustrating what is perhaps best described as counterproductive entrenchment such as musician claims that the employer refuses to release economic data for the most recent fiscal year.
Two items of note should catch your attention.
First, PSO president and CEO Melia Tourangeau doubles down on the employer's zero sum bargaining tactic.
…Ms. Tourangeau said the negotiating team is open to other concessionary contract proposals that would save the organization the same amount of money as [the PSO's last, best, and final] proposal.
This doesn't bode well for moving forward.
Having said that, there was one sliver of hope in the form of both parties potentially agreeing to introduce an independent financial analyst to examine the PSO's economic condition. Granted, there are decidedly devil-filled details with this proposal but there is precedent in this approach producing positive results.
For instance, when the Metropolitan Opera was on the brink of a scorched earth war, both sides agreed to a mediator's suggestion for introducing Eugene Keilin, a financial expert that helped save New York City from bankruptcy in the1970s, into the process (details).
Keilin agreed to perform an independent financial study and provide a non-binding report. When it was all said and done, the Keilin variable was a key element in breaking parties out of entrenched positions and providing necessary political cover for those in board leadership positions to save face.
Ideally, similar results are on the horizon for the PSO.