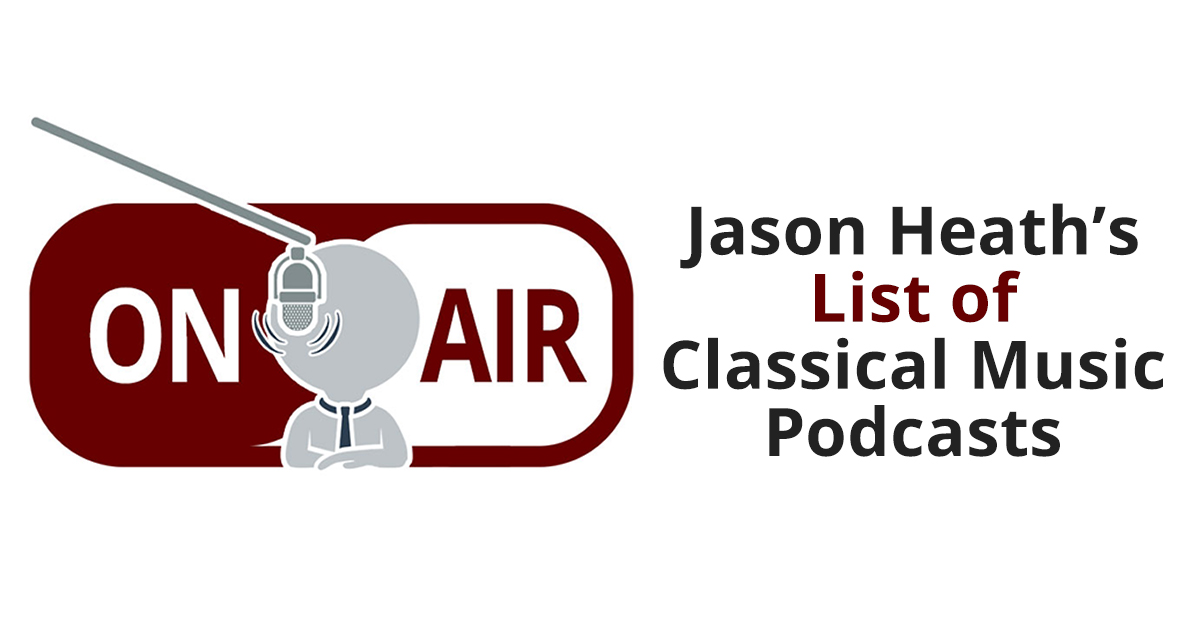 The last few years have been big for podcasting.  Though podcasts have been around for over a decade old, the launch in 2014 of Sarah Koenig's hit podcast Serial pushed the medium into the spotlight.  Serial received over 40 million downloads by the end of its first season, and the success of this show helped usher podcasting into mainstream life.  An estimated 46 million Americans listened to at least one podcast a month in 2015.
My podcasting journey began in 2007 with the launch of my Contrabass Conversations podcast.  The podcasting landscape was totally different at that point.  I spent much of my time explaining to potential guests what a podcast was and why they should be on a podcast.  The "Serial phenomenon," the rise in popularity of smartphones, and the ability to listen to smartphone content in cars have all contributed to a surge in podcast popularity.
The Classical Music Podcast Explosion
After taking a few years off of full-time podcasting, I rebooted my show in late 2015.  I began to poke around online and see what else was happening in the classical music podcast world.
I was astonished at what I found.
I was pretty much the only person out there doing an independent classical music podcast in 2007.  There are now at least 20 podcasts in this space.  Most of them have appeared within the past year, and even more are set to launch in the coming months.
The List
Here's a brief overview of the shows that I have discovered in the classical music space.  Some of them cater to a specific instrument, while others are geared toward a broader audience.  While most of them focus on classical music, some of them cater to jazz or folk music aficionados.  Many of them focus on music entrepreneurship, which is a current "hot topic" in music schools.
I'm including an iTunes subscription link since that's the most popular way to listen to podcasts, but be sure to visit the podcast's website for other subscription methods.
The Future of Classical Music Podcasting
The podcast medium is advantageous for classical music content providers for several reasons.  First. there is no length restriction on a podcast.  An episode could be 10 minutes long or three hours long.  Hosting and delivery is cheap for podcasts, and shows can distribute audio, video, and even PDF files through a podcast.
Even though the classical music podcast space is relatively new, networks are beginning to emerge.  Andrew Hitz runs Pedal Note Media, which distributes The Entrepreneurial Musician, The Brass Junkies, and iCadenza's Creative Careers Podcast.  Hugh Sung has begun to organize many of these independent podcasters with his A Musical Life Mastermind.  More and more of the above podcasters are appearing on each other's shows, and a coalescing of the community appears to be occurring.
A Critical Mass?
Sean Perrin just announced that his Clarineat podcast is nearing it's 20,000th download in less than 10 months.  Hugh Sung's podcast A Musical Life passed a quarter million downloads in just over 7 months.  Contrabass Conversations has passed 1.5 million downloads, with over one million of the in the past year.
While these numbers pale in comparison to commercial radio, classical music has for decades attracted a small percentage of overall listenership.  The hyper-targeted nature of these shows offers up interesting possibilities for organizations looking to engage with highly engaged groups of musicians.
Break into the Scene author Seth Hanes focused his recent book launch on this group of podcasters, appearing on at least eight of these podcasts.  His book landed at #1 in the music business category on Amazon within the first few days of its launch, displacing a New York Times Bestseller that had held the top spot in this category for months.
Clearly, podcasting has gained traction in the classical music world.  With so many shows in their infancy, the future remains unclear, but if the rapid growth numbers of A Musical Life and Clarineat are indication, the future of classical music podcasting appears to be bright indeed.