Norman Lebrecht pointed out an interesting development in the ongoing Fort Worth Symphony Orchestra (FWSO) strike in that the musicians recently received a donation from the crowdsource funding platform they've been using to raise money.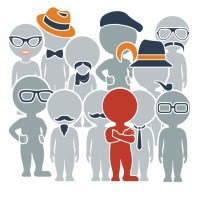 Specifically, GoFundMe.com decided to donate $1,000 to the FWSO musicians' GoFundMe project, which helped put them over their $25,000 goal. That's a fascinating human interest story in and of itself but the other intriguing angle is the use of crowdfunding to help bolster a stakeholder's position during a work stoppage.
Traditionally, the employer maintains an advantage when it comes to longevity during work stoppages. Unless they are in a very cash poor situation at the time the work stoppage begins, they can usually wait out the employees until the latter's strike fund, donations, and personal reserves are depleted resulting in little choice but to capitulate or suffer grievous capital loss.
In most cases, musicians anticipating a work stoppage typically build what is colloquially known as a war chest, which is simply putting away as much money as possible into their player association account(s) prior to the onset of the work stoppage so as to help increase the length of time they can remain on strike or locked out.
Over the last decade, it has become increasingly common to see musicians engage in revenue generating activity during a work stoppage in order to stretch those reserves so it should come as no surprise to see them wade into the waters of crowdsourced funding.
One added benefit when compared to other revenue generating activity is most crowdfunding platforms will provide a ready-made outlet for quantifying support.
For example, the FWSO musician GoFundMe page automatically lists each donor along with any accompanying message, all of which can be repurposed for public relations efforts.
As an interesting side note, although it isn't unusual for GoFundMe to make a donation at one of their user's projects, it does appear that the amount donated to the FWSO musicians is toward the top of that scale. Here are some other projects GoFundMe supported over the past several months at the same $1000 level: