[vc_row][vc_column][vc_column_text]There's a good article in the 12/7/2016 edition of the Star-Telegram by Andrea Ahles that examines some of the key terms from the Fort Worth Symphony Orchestra's new four-year agreement. The most interesting part isn't so much the details as it is about the anonymous large donor.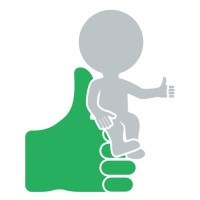 The article reports that a $700,000 donation became the carrot to get both sides out of entrenched positions. Regarding base musician salary, the gift covered enough of the distance between the sharp cuts proposed by the employer and the increases proposed by musicians.
Consequently, this allowed both sides a meaningful solution to save face and any time a dispute with this much animosity can resolve without the need for a loser in order for there to be a winner, it's a good thing.
The agreement provides wage freezes for the first two seasons followed by a two percent increase in season three and 2.5 percent in season four. Paid vacation days will be reduced from 35 to 28, but in the long run, that's probably far better than not for the musicians (more on that topic here).
This was much different than the previous four-year tentative agreement musicians ultimately rejected that called for cuts as high as 6.5 percent over the first three seasons and a 3.5 percent increase in the final season. Likewise, the ratified agreement maintains flat health insurance premiums where the previous offer included offloading increases to musicians.
It will be interesting to see what else may have changed in the new agreement. We'll see about obtaining a list of those changes and if they become available, take a closer look.[/vc_column_text][/vc_column][/vc_row]