It looks Like Syracuse Symphony Orchestra (SSO) went from celebrating fundraising success to cancelling the remaining season in the space of just under two months. Moreover, an article from the 3/29/2011 edition of the Syracuse Post Standard by Melinda Johnson reports that SSO Interim Executive Director Paul Brooks that the organization will not refund ticket purchases for cancelled events…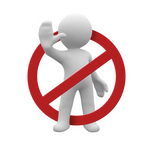 The Post-Standard article indicates that most of the SSO staff and musicians will be given pink slips on Monday, 4/4/2011 and Johnson also reports that donations made to the "Keep the Music Playing" bridge campaign will not be returned. At the time this article was written, there are no public statements available at the SSO website with more details about the cancelation notice but the no refund policy apparently applies to their sold out special event concert featuring Yo-Yo Ma scheduled for 4/27/2011. Availability notwithstanding, according to the SSO ticket portal, orchestra floor level tickets for that concert are listed at $101.00 each.
It would be surprising if the no refund policy doesn't anger, if not alienate, a large percentage of the current ticket buyers and it will all but certainly make any rebuilding efforts that much more difficult. The reality is the musicians will likely file an unfair labor charge against the SSO for failing to honor the existing collective bargaining agreement so if there are any thoughts that simply cancelling the season won't have any potential legal blowback might be considered an optimistic outlook.
Other questions involve pension obligations, asset verification, and institutional liability but in the meantime, we'll keep an eye out for information that sheds a light on those issues and more.