According to the 2/5/2011 edition of the Syracuse Post-Standard, the Syracuse Symphony Orchestra (SSO) beat the initial fundraising goal of $375,000 by $98,787 which puts them about 1/4 of the way toward their overall goal of $1.75 million by the end of the season (8/2011)…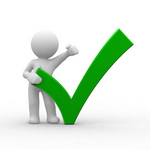 The Post-Standard article, written by Melinda Johnson, also reports that the SSO plans on posting weekly fundraising totals at their website until they reach the end of their campaign. The initial fundraising benchmark was important in that it meant the county government would agree to release $100,000 in funds.
At the time the Post-Standard article was published, the SSO claims to have raised the initial funds from just over 1,300 donors, with the single largest donation at $100,000. With this initial benchmark successfully behind them, the orchestra and its board now have to continue the development grind over the next few months.
If this unfolds in a traditional sense, the organization won't be able to benefit from as much media attention as the initial phase of the campaign but it isn't unusual for that to be offset by the "success breeds success" factor, especially among larger donors. And for board members and development staff that might be suffering from fundraising burnout, it can be a real battery charger!