On 5/20/2011 Philadelphia Orchestra Association (POA) CEO and President Allison Vulgamore and Orchestra Musicians Committee chair and cellist John Koen joined WHYY host Marty Moss-Coane on Radio Times to discuss the future of the Philadelphia Orchestra. At nearly one hour (w/commercials) it's a long program but the entire episode is available at the show's archives…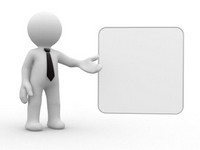 Although there wasn't much direct interaction between Vulgamore (AV) and Koen (JK) it was good to hear both representatives in the same room at the same time during the interview. The host (MMC) did an excellent job at focusing questions although it would have been good to see her press both representatives for more information via follow-up questions.
I've taken the time to extract what I found to be the highlights as well as adding my own observations, but it shouldn't be a replacement for listening first hand. Please keep in mind that unless any content is encapsulated within quotation marks, it is not verbatim; instead, it is my summary of the remarks. For your reference and where applicable, time markers are included to facilitate finding the exact passages.
MMC: How does Bankruptcy save the Philadelphia Orchestra? -50:00
AV: Bankruptcy provides "breathing space." -49:40
AV: "…donors would question whether they would give money to an institution that would break endowments." -47:05
This was an interesting response as breathing space implies temporary debt management as opposed to a last ditch resort for removing contractual obligations. What I found myself wondering was whether that was weighed against whether or donor would question the value in donating to an institution that would break a multitude of contractual agreements that are the product of garden variety bad business deals.
It will be intriguing to see if this is something the bankruptcy judge will consider in his decisions.
MMC: Is bankruptcy being used to garner concessions from the musicians? -46:50
JK: Musicians would be willing to stay if sacrifices were short term. And talk of bankruptcy coincided with Vulgamore's arrival. -45:10
AV: Asserts that the bargaining is adversarial but musicians and board are not advisories. I won't quibble at all that the musicians have come forward with large concessions. But bankruptcy isn't a tool to garner concessions. -44:10
This is one area where some additional follow-up would have been useful. Both Koen and Vulgamore provided more non-answers than not and the sheer discomfort in their voices indicate there may be more behind their answers. Nonetheless, Koen's cagy answers are still easy to interpret: the smoke started when Vulgamore arrived and has grown every since.
Vulgamore's assertion that filing for bankruptcy immediately following concessionary bargaining sessions was mutually exclusive is, to put it mildly, a tough sell. And if there's a lesson to be learned from the Detroit Symphony debacle, it's that the line between adversarial positions and advisories has no clear cut line. In short, actions speak louder than words and that's what stakeholders will use to begin forming positions. Now is not the time to be playing old-school games.
(MMC asked a few questions that quickly led to the topic of details surrounding the bankruptcy/recovery plan.)
JK: Musicians are still waiting to see financial recovery plan but board/management has yet to provide. -42:35
JK: Talk of bankruptcy has been driving administrative employees away and has made it difficult to recruit. Furthermore, the bankruptcy plan isn't something we've been involved in. -41:55
AV: We started strategic planning process with long term visioning etc. but we had to set that aside to address financial shortfalls and engage in bargaining. -41:15
AV: We're going to keep this the Philadelphia Orchestra and a destination for musicians and audience. The strategic plan musicians haven't seen was delivered to the board on 5/20 with debate beginning on Monday, 5/23. From there it will go to the Steering Committee but there is no date set to present it to musicians. -40:05
In its own way, this adequately sums up the curiosity surrounding the POA's bankruptcy plan and what they hope to achieve. The lack of details makes the decision to file even more curious and it seems as though much of the forward moving discussion points are being deliberated exclusively within the organization's executive committee levels.
JK: The musicians need to believe in the future of the orchestra and I'm hopeful we can do that and get out of the bankruptcy process but that confidence, and our belief in the future, has taken quite a blow in the last month. -39:25
AV: I don't think we can continue interpreting competitive arrangements as being only pay. We need to combine that with the unique sound of playing in this ensemble and that's what makes it a destination. "Responsible and respectful pay, thoughtful pensions but still a great place of excellence that's doing creative things, not just normal programming." -36:20
This was perhaps one of the most profound moments in the discussion as on one hand, the musician opinion is that their confidence in the institution's leadership is rapidly approaching its end while on the other, Vulgamore is beginning to adopt some of the most damaging talking points displayed in Detroit. By that, I mean there's talk of redefining excellence and the benchmarks that make a destination orchestra vis-à-vis terms that excluded comprehensive stakeholder input.
This is another point where some added pressure from the host could have provided additional insight as the bankruptcy judge assigned to the POA case has already expressed concerns over a questionable incentive plan related to Vulgamore's employment agreement. When combined with the fact that Vulgamore has declined to disclose any details of her compensation in response to traditional media requests, it brings up meaningful goose and gander issues.
(MMC asked Koen about comments he made in a Philadelphia Inquirer op-ed piece regarding the bankruptcy cost.)
JK: Our bankruptcy attorney estimated the costs associated with the bankruptcy at approximately $10 million and we think there's a better use for those funds. -34:50
AV: When asked about the "hammers to accomplish its goals" remark from POA bankruptcy attorney, she claims the Inquirer published the comment out of context and it wasn't in reference to the musicians and went on to describe how the POA bankruptcy attorney was suffering from a virus and confined to a wheelchair at the time of that remark. -33:35
AV: None of us want to believe the orchestra is this broken but the hardest part is to say "it is this broken." -32:20
Vulgamore's final statement above continues to contribute to the overall confusion regarding the orchestra's true situation. On one hand, there is talk about continuing to be a destination orchestra and the world's best orchestra (Vulgamore's words, later on in the interview) but at the same time there is talk about substantial problems that can only be fixed through bankruptcy. What hasn't been made clear is how these two perspectives are not mutually exclusive.
And in case you didn't catch it, Vulgamore elected to refrain from acknowledging the host's question about the actual bankruptcy costs, not to mention the potential conflicts of interest brought to light by the court, or any other related transparency issues. Instead, she deflected the question by eliciting sympathy for the POA's bankruptcy attorney while simultaneously casting stones at the Philadelphia Inquirer.
MMC: If the Philadelphia Orchestra is one of the best in the world, why is it having trouble filling the seats? Why is it in such a pickle? -30:25
AV: "I don't think we can overly dwell on the past, I wasn't here during that time." In the end, we had ambitious goals and maybe we overshot our ambition but now we know better. -30:00
This almost plays out like a George Lucas film: it's always easier to skip past the necessary steps but you'll eventually be held accountable. In short, there is no way to avoid an examination of past performance and decisions in order to have adequate information to move forward. Imagine how economic recovery plans at the Federal level would have unfolded without an understanding of and subsequent investigation into credit default swaps.
JK: Our job is to perform music but we care and are willing to help out when we can but there isn't a cohesive administration in place to make these things happen. Since my early years with the orchestra, I've heard that the musicians need to do more but even as far back as 1993, I have believed that we need to see more resources and effort put into our marketing. -25:25
AV: "We don't want to be the troubled Philadelphia Orchestra anymore." -25:10
Vulgamore's comment, although reassuring, is another prime example of mixed messages coming from the POA.
LISTENER QUESTIONS
Question: Is the board and management doing their job? Musicians seem to be doing their job but what about audience and revenue development? I hear lots of talk about donors but not about what's being done to create new revenue opportunities? -12:20
AV: Lists recent board donation levels and general descriptions of "innovations." We're working to keep the Philadelphia Orchestra as it has been in place. It's a courageous plan and ambitious. -10:50
JK: The region clearly has the capacity to raise substantial funds evidenced by the arts museums and those same donors have a responsibility to maintain the orchestra as well. -9:00
Question: I used to subscribe but I stopped after all the additional fees, extra charges, and increased parking got added to the tickets. But I also didn't care for the modern music. -8:45
AV: The extra charges are part of our ecosystem to help pay for Kimmel. We want to become customer centric and make an affordable package. -7:20
JK: I hope our marketing improves to begin offering everything we do in packages toward what buyers want -6:00
Question: I'm really concerned about the orchestra's media presence. You used to broadcast concerts but not now, but it needs to get the concerts archived and broadcast. Other great orchestras have great websites with content available but not Philadelphia. -5:30
AV: I think John and I should both speak to that and I believe there are several components to that reality. "One, we do have a terrible website. We need $1 million for a website by the way." We need to have a website where we can use these technologies like an Amazon, if you like this music then why not try this concert.
I'm going to interject at this point to ask the rhetorical question "One million dollars?" I actually had to play that back a few times to make sure I didn't hear something incorrectly but yes, Vulgamore said they need one million dollars to build a website. I'd like to believe this figure includes some hefty dynamic costs for items that aren't directly related to the actual website expenses but I don't think that's the case.
As such, I want to take a moment to point out that a website sporting any sort of Amazon-esque user analysis algorithms is not going to cost that much. Even if you assumed the worst case scenario of building an entirely new customer relationship management and content management system to interface with Tessitura along with over-engineered hosting solution, you aren't going to reach that figure.
I'm hoping that this was simply a wild inaccuracy on Vulgamore's part but if it is representative of the sort of number crunching going on behind closed doors, then the non-artistic expense side of the equation isn't as unbalanced as we've been led to believe.
For the sake of this organization's online future, please have someone call me and let's have a discussion about options regarding the orchestra's needs.
AV: One of the conversations we've had with the musicians is we need media, not to make money but to promote. We want to lower our costs to make media available. The Berlin Philharmonic musicians do not charge for their webcasts which go out around the world. I think our musicians have been incredibly helpful but we need to find more ways. -4:55
JK: It's clearly important to get our concerts out.
This was perhaps one of the most striking disappointments from Koen during the interview. Vulgamore's message is so clear you can see it from a different area code (at night, in bad weather): "the musicians shouldn't be asking for any electronic music payments and we don't want to pay any." The Berlin Philharmonic's model is so incompatible to the POA that it would have been less disingenuous to suggest that the answer to all of their problems is to simply "work harder."
MMC: Does anyone have a sense about when the bankruptcy judge may or may not rule on this? -2:45
AV: What I understand, given the amount of conversation that needs to happen, we would like to come out of this by the end of the calendar year. The best help we can have right now is to have our best subscription sales year ever for next season. -2:30
Vulgamore sets the closing tone by making it appear as though the court has given the green light for their plan and once again, Koen misses the opportunity to point out that the reality of the situation is the court hasn't rendered a decision on what to do with the bankruptcy filing.
Overall, Radio Times host Marty Moss-Coane and her production crew deserve kudos for putting together a fine program and hopefully, this won't be the last one for the Philadelphia Orchestra. Likewise, it demonstrates just how important a live, interactive forum can be when discussion substantial issues like this (and hopefully, a program like this will help Tony Woodcock see the value in accepting my offer from 5/12/2011).