Dear Tony,
I watched your appearance as a panelist on the WQXR American Orchestras: Endangered Species? program on 5/4/2011 and became concerned with what came across as a very aggressive and unproductive posture toward orchestra musicians and the basic system of collective representation not to mention the greater field as a whole…
Your exchanges with Ray Hair, President of the American Federation of Musicians of the United States and Canada, appeared strained and your verbal and nonverbal communication projected an almost palpable combination of uneasiness and animosity. I published an article on 5/5/2011 which contains more of my observations about the WQZR event so instead of listing everything here, you can feel free to review that content at your leisure.
I've also been reading some of your articles from Tony's Blog; From the office of the president of New England Conservatory, and am coming across a number of components that reaffirm the sort of uneasy enmity surrounding orchestra musician issues as they relate to professional orchestra governance and administration. Moreover, I'm particularly concerned that you would purport "There are no sustainable orchestral models in this country that the field can point to and emulate" (source reference).
Clearly, you feel passionately about these issues but I believe your alarmist approach combined with an increasing number of misguided points is only going to have a counterproductive impact on the field. What I wrote in my letter to Terry Teachout on a similar topic applies here as well: "…your one dimensional rhetoric will only serve to agitate overzealous anti-labor bullies and paranoid conspiracy theorists alike and whet their appetite for the mother of all labor fights."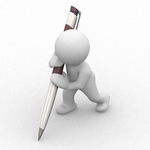 Since publishing your article from 5/4/2011, you've received a great deal of constructive feedback from a wide variety of names in the field, some better known than others, but what seems to be missing is an actual conversation. I understand all too well that maintaining a consistent level of meaningful interaction with readers is an enormous challenge. Nonetheless, after eight years, more than 2000 posts, and just over 3,500 comments I can say with all confidence that interacting with readers is a crucial component.
To that end, I'd like to propose the following:
Let's have the two of us sit down for a community engagement exercise in the form of a public discussion about these issues and have the conversation broadcast live and available in archive format for on demand streaming. We can discuss the issues and answer each others' questions as well as those from audience members plus remote viewers. Let's see about finding a time by the end of the first week in June. I'll waive any honorarium and be responsible for my own travel and lodging expenses and in turn NEC can host the event and associated logistics. Think of it like a cultural town hall meeting. I'm open to other format ideas you may have but would insist that the conversation be limited to just the two of us.
Having spent a good deal of time researching the governance, administrative, artistic, labor, and business models of professional orchestras in more than a dozen countries, I think we would have a productive and educational discussion that a wide variety of stakeholders will find enlightening and enjoyable.
Sincerely,
Drew McManus