It's always fun to go digging through metrics and one of the more interesting trends for Adaptistration's Weekly Email Summary is the steady increase in clickthroughs to listings at the jobs site. Over the past month, two out of five of the most clicked links have been to job listings. And with the recent increase in numbers and frequency of quality openings posted, it wouldn't be surprising to see those trends continue.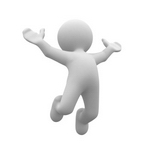 In addition to the regular openings, there are currently four featured openings at:
If you're new to Adaptistration Jobs, it's the only orchestra management jobs board that is free for organizations to post openings and free for job seekers to search and apply. You can follow via Twitter by way of @AdaptiJobs or any one of the site's RSS feeds.